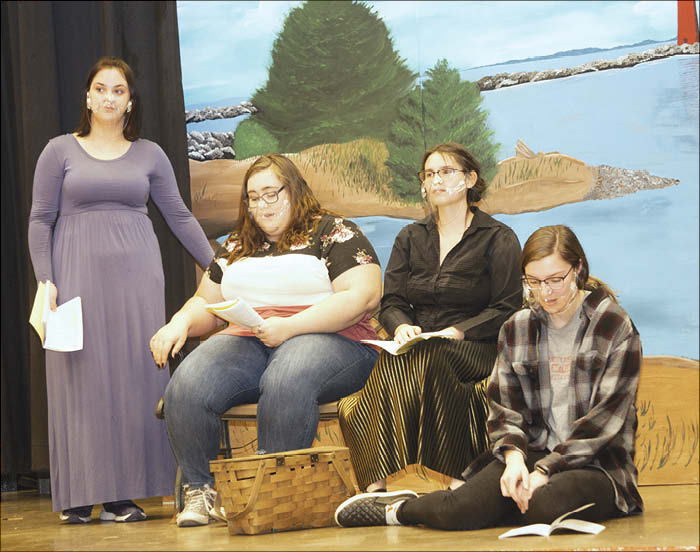 Brookwood students rehearsed their dramatic performance of "These Shining Lives," a play by Melanie Marnich, on Sunday.

The piece chronicles the true-life experiences of four women who worked for the Radium Dial Company, a watch factory in Ottawa, Ill., in the 1920s and 1930s, and who suffered severe radium poisoning, which caused widespread illness and in some cases death.

Here, coworkers Charlotte Purcell (Serenity Pasch), Catherine Donahue (Emma Felland), Frances O'Connell (Suzi McLendon) and Pearl Payne (Kimberlee Downing) gather for a picnic on Lake Michigan in the days before the effects of radium poisoning take hold of their lives.

Performances are set for 7 p.m. Friday, Feb. 12; 7 p.m. Saturday, Feb. 13; and 2 p.m. Sunday, Feb. 14.
(See more photos in gallery below.)
Brookwood Play