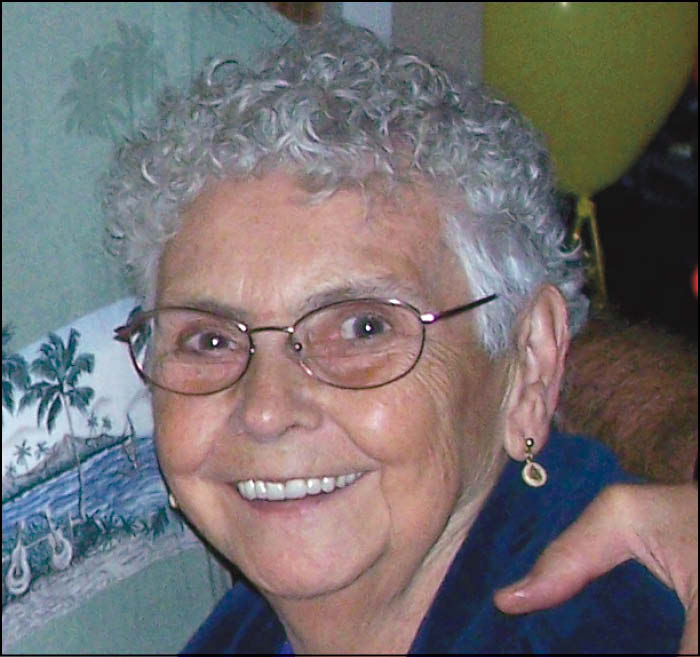 Betty Jane Miracle, 93, of Norwalk, formerly of Winneconne, Wis. and Mesa, Ariz., passed away peacefully to be with her Heavenly Father on July 28, 2020, in the loving comfort of her daughter's home in Norwalk, where she had lived for the past few years.

Betty came into this world on Feb. 10, 1927, born to William and Cecilia (Fellner) Christian.

Mom's life careers were farmer, bus driver, cook, and head custodian at Winneconne School District. She also volunteered at her church food pantry while living in Winneconne.

She enjoyed reading a good book, listening to hymns and old-time country music, and spending time in her backyard overlooking her flower beds and feeding wild birds and other stray animals that would come looking for something to eat. She also enjoyed spending time with her children, grandchildren, and great-grandchildren. Mom was the kind of woman who would help anyone who asked, and even though she was small in stature, her strength, will, and perseverance was exceedingly great. That will never be forgotten.

She is survived by her sister, Florence Brown of Berlin, Wis.; her brother, Robert Christian of Newton, Wis.; her children, William Hoes (Lynn Almquist) of Spencer, Wis., Rose Keys (Ken) of Menominee, Wis., Joseph Miracle (Kent De Young) of Santa Fe, N.M.; Catherine Vieth (Darin Pahl) of Norwalk; and David Miracle (Claudia) of Anchorage, Alaska; and her many grand and great-grandchildren.

She was preceded in death by her son, Richard; her sister, Violet; her mother, Cecilia; and her father, William.

We would like to thank Pastor Bob Streeter for coming into our home to celebrate Jesus, having communion with Mom and supporting us throughout the funeral ceremony; Hospice Touch and Palliative Care from Tomah for all the care and compassion that they provided to Mom throughout the past 2 ½ years; Dr. Coffey for helping us through some really rough health periods with Mom and for his compassionate care; and Coulee Region Cremation Group of Onalaska and Lakeview Memorial Cemetery of Oshkosh for assisting us with Mom's final wishes.

A private service for the family will be held at Lakeview Memorial Park in Oshkosh in the chapel at 2 p.m. Thursday, Aug. 6, followed by internment at graveside. Pastor Bob Streeter will officiate over the services.