By KAREN PARKER (karen@thecountyline.net) | County Line Publisher Emerita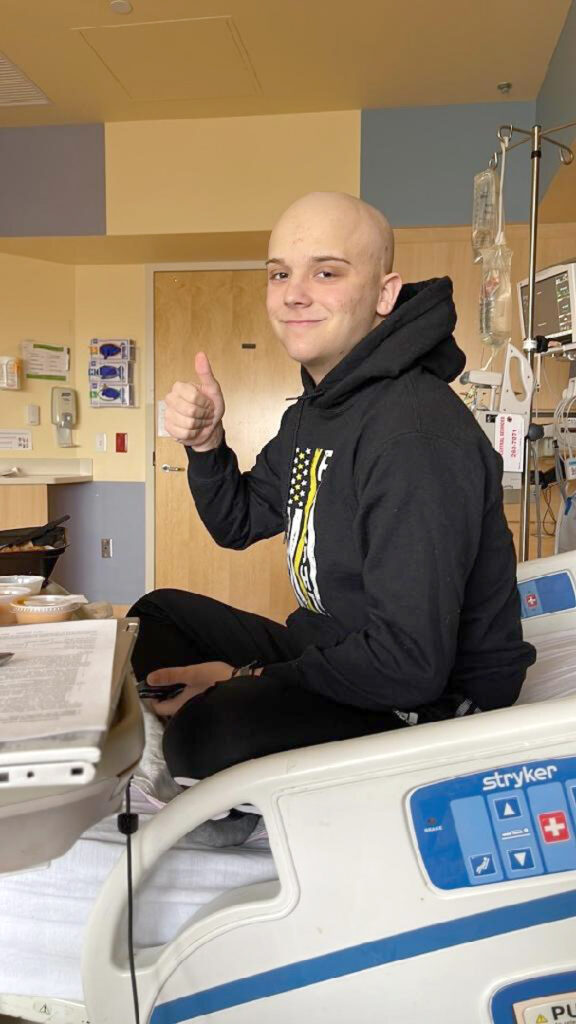 There's nothing quite like being a young man stepping across the stage to pick up his diploma and considering all of the options unfolding before him. Will it be college or military or work?
Jaydon Shea saw all those possibilities as a 2022 graduate of Brookwood High School, and then fate took him down an unexpected and unwanted path. He had taken a job with Milestone Materials, where his work with heavy equipment offered him an attractive option to college. 
"It was a good paying job without the expense of college," noted his stepdad, Tony Kelbel, owner of Drifty's Canoe Rental in Ontario.
But in September, he suffered pain from a knee that he thought he has sprained. When the pain failed to resolve, Kelbel suggested further study. Tests revealed osteosarcoma.
Mayo Clinic defines the disease as a type of bone cancer that begins in the cells that form bones. Osteosarcoma is most often found in the long bones — more often the legs, but sometimes the arms — but it can start in any bone. Osteosarcoma tends to occur in teenagers and young adults, but it can also occur in younger children and older adults.
Treatment innovations for osteosarcoma have greatly improved the outlook for this cancer over the years. After completion of treatment, lifelong monitoring is recommended to watch for potential late effects of intense treatments.
Suddenly Jaydon was faced with a decision that no 18-year-old should have to make. Do we amputate or replace the knee? He began chemotherapy in September, and by March, doctors at UW-Madison were able to replace the knee joint while preserving the kneecap. Rods extend down into the femur and up into the tibia. Not only did the procedure leave him in a great deal of pain, but continuing chemo leaves him extremely nauseous, weak and tired. So far, he cannot put any weight on the leg, but the plan is to be able to walk by this summer. The replacement is expected to last 10 years.
Weekdays are spent in Madison, and the stays often extend into weekends depending on how ill Jaydon becomes from the chemotherapy. Kelbel said the family is extremely grateful they can stay at the Ronald McDonald House, and he plans to donate a portion of this summer's Drifty's Canoe Rental revenue to the charity. Jaydon, he said, has been working alongside him in the business since he was 7.
Friends and family will gather on Saturday at RiversEnd Bar for a benefit, along with Tony and Laurie Kelbel and Jaydon's father and stepmother, Brandon and Carrie Shea of La Crosse. Food will be served at 11 a.m. and will include Basil Thomas' charcoal chicken. Raffles, a live auction, a Chinese auction and tip boards will begin at 3 p.m.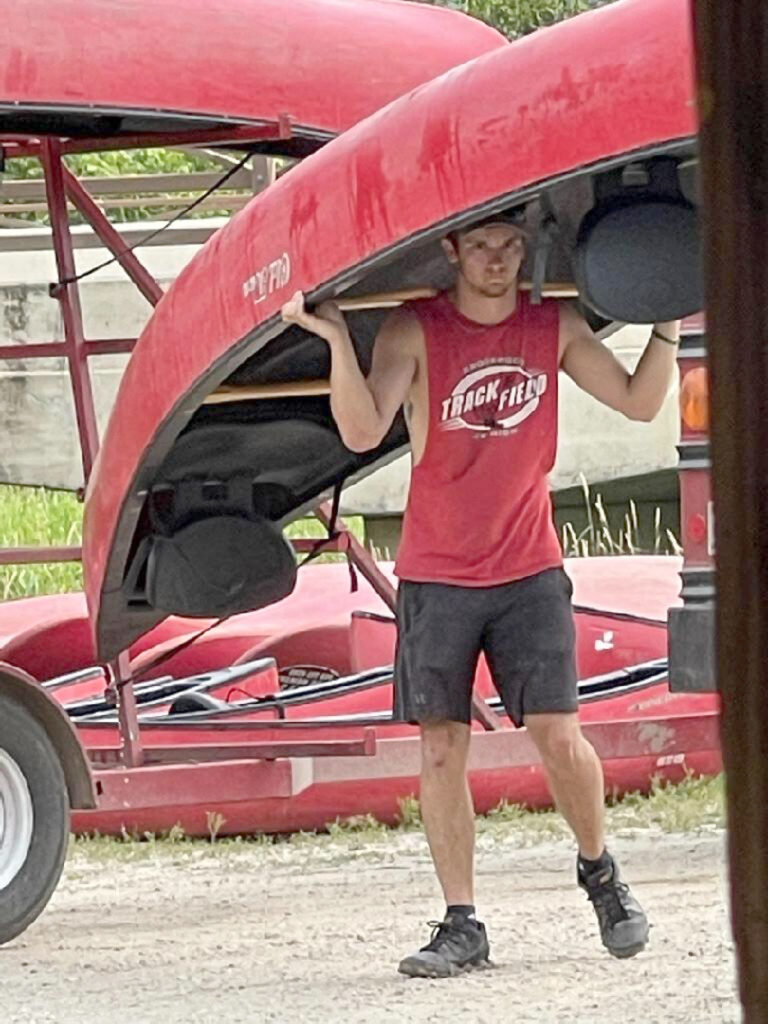 A diverse mix will be up for auction, including wooden vases, quilts, tiki torches, clothing, an African hunting safari, loads of gravel, a table-size cribbage table, a Yeti cooler, boxes of pork, a kayak, gift certificates to a variety of businesses, and much more. To see a complete list, go on Facebook and search for "Jaydon Shea Benefit."