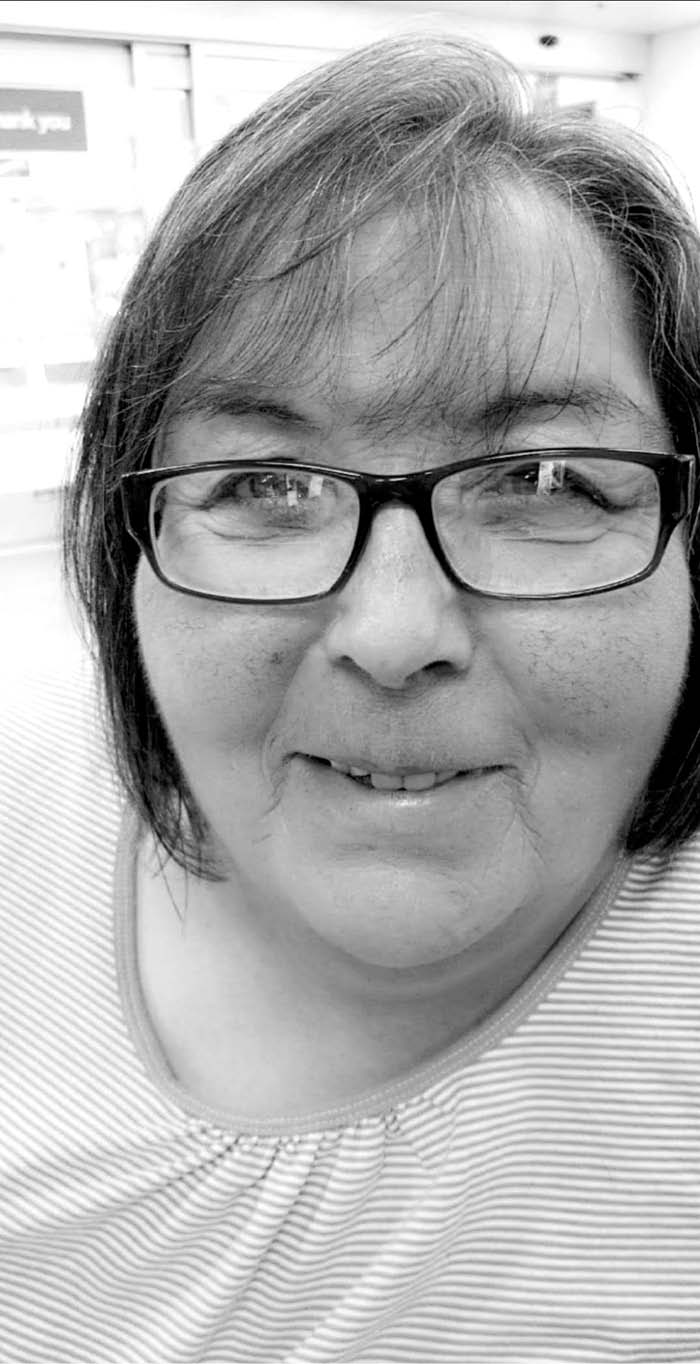 Arline C. Schlaepfer-Martinez, known as Kari, 60, of Sparta passed away on March 10, 2021.

Kari was born Sept. 4, 1960, in Oxnard, Calif., and had lived in Wisconsin since 2004. She enjoyed reading, writing, watching westerns and true crime on TV, as well as rooting for her baseball team, the Los Angeles Dodgers. She truly enjoyed family time, especially sitting on the front porch in nice weather, having grill outs with her family and friends surrounding her. Kari was known for her kind heart, welcoming attitude, and her big, warm smile. She had earned herself many nicknames: "Care Bear," "Momma Kari," "Gram-Cracker," and her favorite, "Mongi," from her granddaughter.

Kari is survived by her five children, Angelina Gonzalez of California, Robert Martinez, Laura Salinas and A.B. Salinas, all of Sparta, and Marina Steidl of La Crosse. She is survived by three sons-in law, Dario Gonzalez of California, Andres Mendoza of Sparta, and Paul Steidl of La Crosse. Kari has seven grandchildren: Dario II of Montana, and Violet, Viviana, Nathan, Jose, Jazmin, and Emily, all of Sparta; and one great-grandson, Dario III of Montana. She is survived by her brother, David Schlaepfer of California, and her sister Shannon West of Oregon, as well as one niece, four nephews, and several great-nieces and great-nephews. Kari also provided a home for many friends of her children during her lifetime and is survived by all of those who thought of her as "Momma Kari."

Kari was preceded in death by her grandson, Alejandro, and her parents, Ray and Patricia Schlaepfer.

Although we are all happy that she is no longer suffering from her illness, she is greatly missed by everyone who had the opportunity to know her.

We love you, Mom. May you finally be at peace.

Online condolences may be made at www.blaschkeschneider.com.