Albin (Dick) Peter Schreier passed away peacefully at his home in the valley next to the Salem church on Monday, Nov. 13, 2023.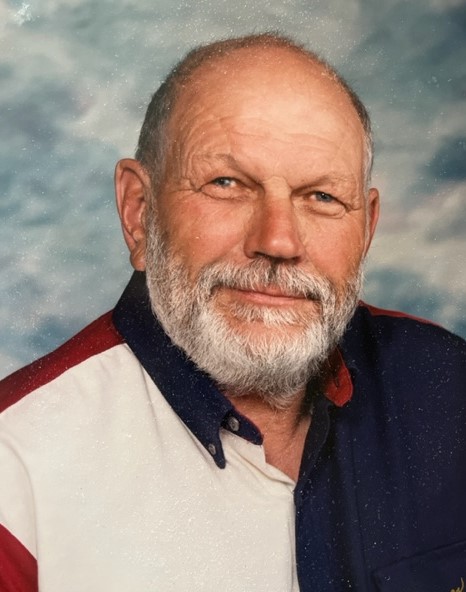 Dick was born to Peter and Hilda (Heilman) Schreier on July 20, 1935. He was raised on the family farm outside of Norwalk and spent the rest of his life in the Norwalk area. During high school, he took a job at the John Deere Shop in Norwalk, and at that time, he did not know how important that job would be.
Dick met Joyce in high school at Norwalk, and they were married Aug. 4, 1956, at St. Augustine Catholic Church in Norwalk. In the future, they partnered well when it came to hunting for antiques, finding John Deere items, going on trips, and, of course, tractor pulling.
Dick served in the U.S. Army from March 1957 to March 1959. On discharge, he joined the National Guard and was called up with the 32nd division during the Cuban Crisis. In 1964, Dick purchased a half interest in the John Deere business in Norwalk, going into partnership with Melvin Savall. The business then became Savall and Schreier. Later, his brother Dave purchased Melvin's share, and the operation continued to grow to include Schreier Implement, Schreier's Lawn and Sports, and Schreier's Oil in Norwalk and Tomah. Later in life, he worked with his friend Ron Schendel, and this then developed into working with Mathy Construction.
Dick's interest in tractor pulling began in the early '60s when he became involved in area farm pulls. This soon led to tractor pulling becoming a family sport, with pulling on the national circuit as the "Green Power Special" pulling team. Although Dick loved the sport, he drove a tractor only once at a local farm pull. After winning, he said, "That's it; I'm quitting while I'm ahead!"
Dick was involved with the Tomah Dairyland Super National Pull since the first pull in 1975. His main role was the preparation and maintenance of the tracks. The association with the people involved with the pulling sport has rewarded both him and Joyce with many lasting memories and friendships.
Dick had a wonderful way of making people feel good when he was around. The relationship that he built with his nieces and nephews was deep and heartfelt, creating an inviolable bond with each of them. They say a hug can heal the soul and is more powerful than a thousand words; anyone who ever had the opportunity to receive one of Dick's genuine and engulfing hugs knows exactly that feeling. With the sweet twinkle in his eyes and his jolly laugh, Dick filled the hearts of his friends and family with his sincere love and kindness.
Dick loved all his relatives and friends and his dog "Tuff." His religious faith was important to him, and he had a special bond with Joyce's mother Ethel, who lived with them for 20-plus years. He has four godchildren: Mary Stiehl Cook, Kim Schreier Lehn, Brennon Path and Blake Path.
Family and friends are invited to a visitation at the Torkelson Funeral Home, 1132 Angelo Road, Sparta, on Monday, Nov. 20, from 3–6 p.m.
A Mass of Christian Burial, with full military honors, will be at 11 a.m. Tuesday, Nov. 21, at the Nativity of the Blessed Virgin Mary Catholic Church on St. Mary's Ridge, rural Norwalk. Father Michael Klos will officiate.
Following the church service, there will be a reception and lunch gathering at the Torkelson Funeral Home in Sparta. Those who are unable to attend the funeral service or visitation on Monday are still welcome to gather for lunch with Dick's family and friends. In lieu of flowers, donations in Dick's name to your favorite charity or church is suggested.
Online condolences may be offered at www.torkelsonfuneralhome.com.