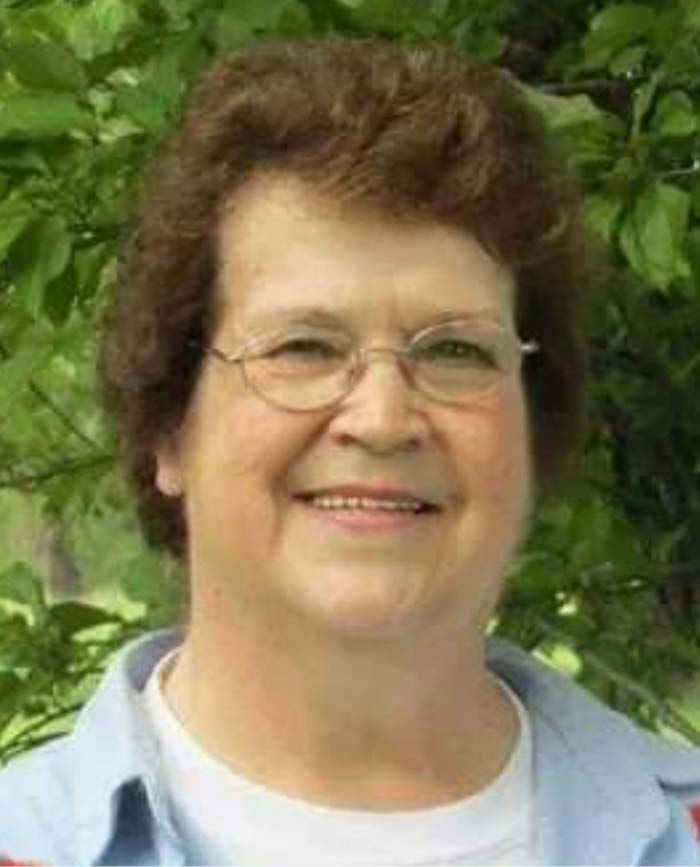 Yvonne "Penny" Bolden went to her eternal rest on Friday, Aug. 7, 2020, at her home, surrounded by her family.

She was born Dec. 4, 1946, in Hillsboro to Kenneth and Ruby (Chase) Corton. She attended Lyndon Station and Oakdale Grade School. She was a member of the Tomah Senior High School graduating class of 1964.
Penny was united in marriage to Douglas F. Bolden on Dec. 19, 1964. They had a double wedding with her oldest sister, Elsie, at United Methodist Church in Tomah. Penny and Doug moved to Janesville and then to Edgerton, where Doug worked for 37 years at General Motors. Penny worked at various businesses around Edgerton, the longest being 10 years at Oak Lawn Academy. They retired back to Kendall, where they owned a small hobby farm.
Penny was a member of the Evangelical Free Church and a member of a Bible study group. She was baptized and a former member of the Methodist Church of Edgerton. She liked to garden and enjoyed feeding and watching birds, going to movies, her cats, cooking and housekeeping, and enjoying all of nature's beauty and the seasons.
She felt truly blessed to have a son and daughter, Rick (Lynn Hoger) of Janesville and Teresa (Jack) Krueger of Fort Atkinson, Wis.; her grandchildren, Erick (fiancée Tressa) Bolden, Makayla and Natalie Krueger; and two step-grandchildren, Taylor Penny and Brody Chilvers,
She is further survived by her husband of 55 years, Doug of Kendall; two brothers, Richard (Cyndy) Corton and Kenneth Corton Jr., both of Holmen; two sisters, Helen Kirchoff of Marshfield, Wis., and Patricia Schaller of Tomah; a brother-in-law, Wayne (Gabriel) Bolden of Hillsboro; four sisters-in-law, Maureen (Jerry) Jordan of Milton, Wis., Karon Bolden of New Lisbon, Carmen (Ray) Bulthuis of Sparta, and Judi (John) Learn of Edgerton, Wis.; and nieces, nephews, and other relatives and friends.
In addition to her parents, she was preceded in death by her grandparents, Tom and Elsie Chase and Ralph and Jenny Corton; a granddaughter, Makayla's twin, Elsie Spradley; her brothers-in-law, Lamont Bolden and Terry Bolden; and a sister-in-law, Pauline Olstead.
A private graveside service will be held at a later date at Glendale Cemetery in Kendall. The Smith-Nelson Funeral Home of Kendall is assisting with the arrangements. Online condolences may be sent to www.sonnenburgfamilyfh.com.
The family would like to thank St. Croix Hospice, especially Betsy and Joanne "JoJo," for the excellent care given to Penny. And a special thank-you to Ted and Dawn Melne, Robert and Linda Murphy and Louise and Gene Zirk.