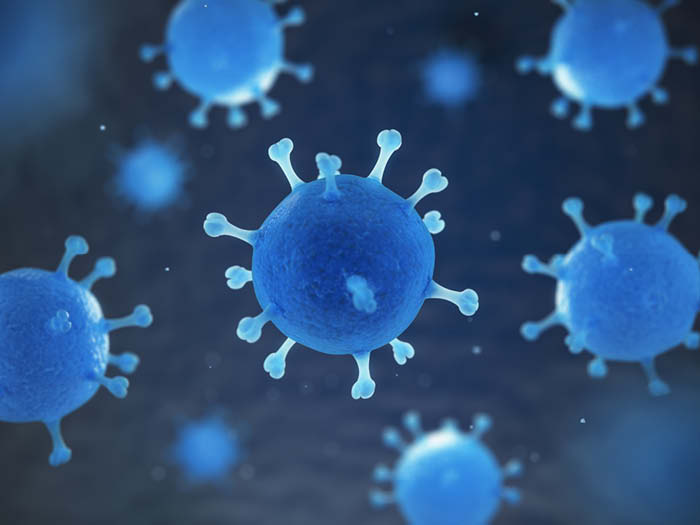 Submitted by the Vernon County Health Department

Dear citizens and business owners of Vernon County,

This week, in Vernon County we have seen a significant jump in COVID-19 cases. We are writing to share with you our current status and impact that this may have on our community.

Of those tested for COVID-19 in Vernon County over the past week, 47% of the tests came back positive. Our average daily new cases of COVID-19 is over 20 people per day. Our health department staff is having increased difficulties contacting those affected in a timely fashion due to increased positive cases. We are seeing hospitalizations increase and more deaths as a result of COVID-19. Without mitigation, the increased number of cases will continue to lead to further spread of the disease.

Locally every municipality and every age range, without exception, continues to see increases in case rate. As we know, with increasing age comes increased risk of severe disease, hospitalization, and death. The spread is being driven by people holding in-person family gatherings, weddings, and dinner parties with those they do not live with as well as by time spent indoors at bars and restaurants. There is a desperate need to slow the spread, flatten the curve and protect our community and population.

We, as members of the community, are asking our towns to put in place an expectation of its citizens to step up and protect each other. We are asking that the towns ask all of the businesses to wear masks to protect their businesses from closing due to illness of their employees and to protect their customers.

For our community during this pandemic, we are at a crossroads. Having been lucky to avoid seeing these high case numbers, hospitalizations and deaths, we have been very fortunate. But, it is here and it is not holding back. It is a privilege to serve this community, but it will take more than just medical professionals to fight this fight, it will take all of our community. We are asking for your support in this effort.

Please, wear masks, socially distance, and stay home if you are not feeling well. It is vital.

Respectfully submitted by the following:

• Amy Kleiber, RN, BAN, Health Officer/Director, Vernon County Health Department

• Justin Running, Vernon County Board Chair

• Brandon Larson, Vernon County Emergency Management Director

• Dan Kanis and Jacob Kanis, owners, Nelson Agri Center, Viroqua

• Chad Buros, Chief, Viroqua Fire Department

• Justin Panske, Funeral Director, Vosseteig Funeral Homes

• Karen Mischel, Mayor, City of Viroqua

• Jeff Liska, Chief, Viola Fire Department, Viola Utilities Department

• David Hartberg, CEO, Vernon Memorial Healthcare

• Dr. Jeff Lawrence, Chief of Staff, Vernon Memorial Healthcare

• Dr. Joel Charles, COVID Committee Chair, Vernon Memorial Hospital

• Dr. Tony Macasaet, Emergency Medicine Department Chair, Vernon Memorial Hospital

• Rick Niedfeldt, Chief of Police, Viroqua Police Department

• Phil Stittleburg, Chief, La Farge Fire Department

• Trina Erickson, Director, Mcintosh Memorial Library

• Orlan Bakkum, Chairman, Township of Coon

• Russ Cornford, Chief, Coon Creek Fire and First Responders

• David Hobbs, Chief, Wheatland Fire and First Responders

• John Spears, Sheriff, Vernon County

• Keith Ashley Wright, Chairman, Township of Stark

• Karl Henrichsen, President, Village of Coon Valley

• Opal Hostert, Nurse, De Soto Area Schools

• Joe Pfaff, Chief, Stoddard Fire and First Responders

• Mitch Mabb, Chief, Readstown Fire Department

• Adam Sonntag, Administrator, City of Hillsboro

• Greg Kubarski, Mayor, City of Hillsboro

• Cheryl Purvis, President, Village of La Farge

• Kent Hatlestad, Administrator, Village of Stoddard

• Brandon Munson, Superintendent, North Crawford Schools

• Mike Berg, Principal, Coon Valley Elementary School

• Luke and Ruthie Zahm, owners, Driftless Café

• Michele and Lavon Felton, owners, Sleepy Hollow Auto

• Spencer Lee, Chief, Westby Christiana Fire Department

• Jennifer Burchell, Chairman, Town of Hillsboro

• Westby First Responders

• Youth Initiative High School

• La Farge Ambulance

• Village of Chaseburg

• Readstown Ambulance

• Hillsboro Ambulance

• Pleasant Ridge Waldorf School

• Kickapoo Area Schools

• Village of De Soto

• City of Westby

• Gundersen St. Joseph's, Hillsboro, Hospital and Clinic

• Western Technical College, Viroqua