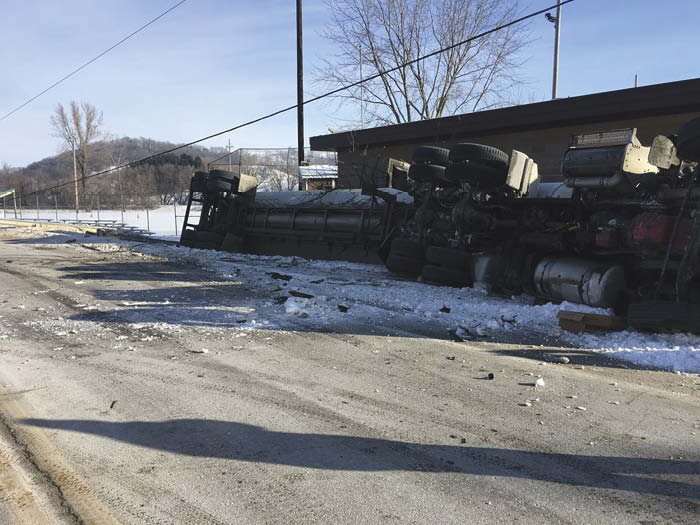 Monroe County Dispatch advised of a two-vehicle accident with injuries and entrapment on N. McGary and North streets in Norwalk at about 9:14 a.m. Tuesday.

A Star Blends tractor trailer was traveling southbound on Highway 71, and while entering a righthand curve, the tractor trailer ended on its side and struck an automobile before coming to a stop next to Scenic Bluffs Community Health Center.

Both drivers were transported by Sparta Ambulance Service to Mayo Clinic Health System in Sparta.

The accident is still under investigation by the Norwalk Police Department and the Wisconsin State Patrol.