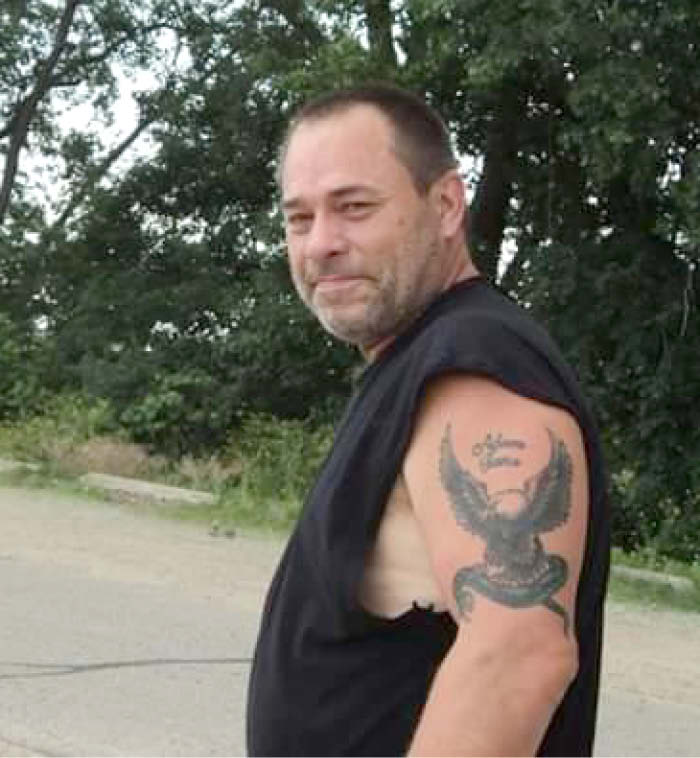 Todd James DeWitt, 56, of Sparta passed away Sunday, May 26, 2019, at Mayo Hospital in Rochester, Minn.
Todd was born in Beloit, Wis., on June 14, 1962, to Michael Lee and Ilene (Martin) DeWitt. His family later moved closer to family, and Todd attended Brookwood High School.
Todd was a devoted father of two children, Adam and Tana. He was also a doting grandpa to Mekhi and Aurora. Todd was proud of his family and loved any time spent with them. 
On Sept. 14, 2013, Todd married Alice Nakamori, and together they lived each day to the fullest, looking for the next adventure to go on. His love of the outdoors and going hunting and fishing were some of his favorite things to do. Todd was an expert at making new friends wherever he went; he never met a stranger. He told Alice he "was not afraid to die, because this next trip would be a new and wonderful adventure."
Todd is survived by his wife, Alice; his daughter, Tana (Jason) Thornton, and their children, Mekhi and Aurora, all of Oklahoma; his mother, Ilene Knight of Elroy; his father, Michael DeWitt of Tomah; his sister, Michelle (Robert Walters) DeWitt of Sparta; his brothers, Craig (Dawn) DeWitt of Elroy and Michael John (Amy) DeWitt of Norwalk; along with many other relatives and too many friends to name.
Todd was preceded in death by his son, Adam, in 2002, and his stepfather, Jack Knight.
A celebration of life for Todd will be from 4–7 p.m. Friday, May 31, at the Torkelson Funeral Home in Tomah. Family friend and pastor David Bruce will officiate. A private family burial will be held at a later date. The Torkelson Funeral Home is assisting the family with arrangements.
Online condolences may be offered at www.torkelsonfuneralhome.com.