Summer grazing
By County Line | Posted July 22nd, 2020 |

Tweet
Perhaps enjoying a refreshing day, cattle rested in the sun Monday.
August 5th, 2020
by
County Line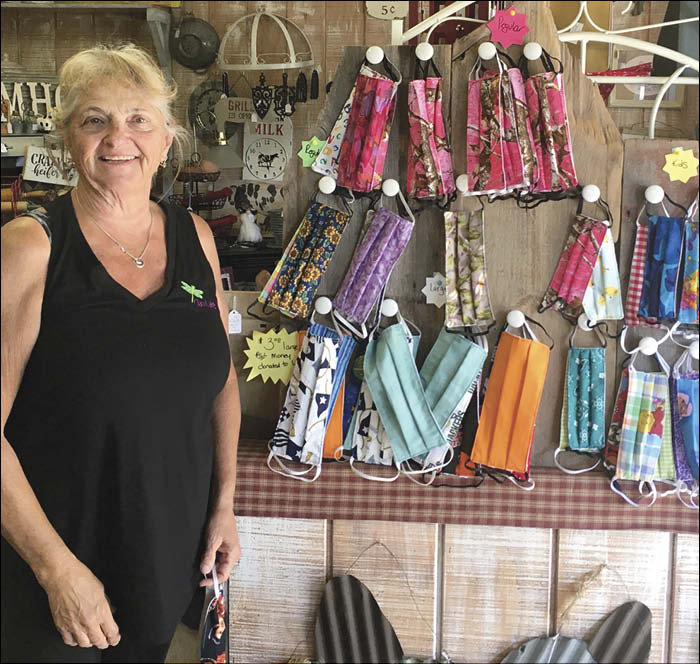 Thanks to the talents and generosity of Kendall resident Gail Schoenfeld, the community has had a steady supply of cloth face masks for sale at the Three Sisters Treasures (which is next to the library in downtown Kendall).
---
July 29th, 2020
by
County Line
Making a $4,000 donation, the Village of Wilton recently was the first contributor toward an effort to buy flood-monitoring equipment for the Kickapoo Watershed, noted Monroe County Conservationist Bob Micheel at the county's Climate Change Task Force presentation in Wilton last week.
---