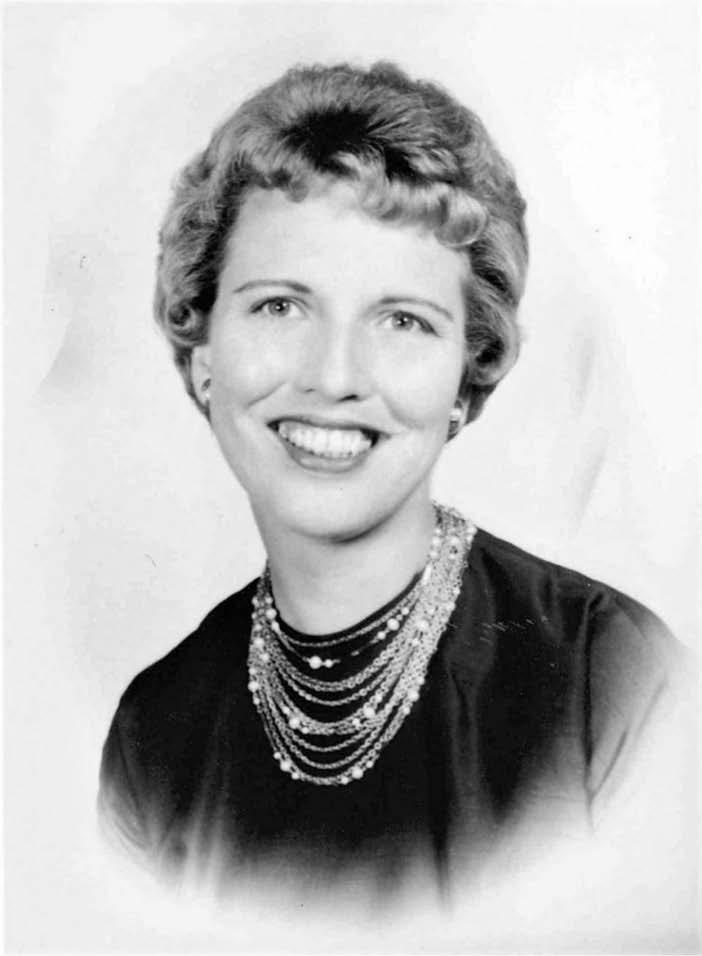 Shirley Ann (Goedert) Breidenstein, beloved mother, sister, daughter and friend, completed this life Nov. 20, 2018, at the age of 86.  She resided in Oklahoma City, Okla. 
She was born March 16, 1932, in Port Washington, Wis., the eldest of four children born to Henry and Margaret Goedert. On Aug. 16, 1952, she married her best friend, Burdette Charles Breidenstein, who was born the son of Bernard and Ida (Budde) Breidenstein of rural Ontario. Together Shirley and Burdette raised three children and hosted numerous foreign exchange students throughout the years. 
Everyone who knew Shirley, whether briefly or throughout their lives, were touched by her beautiful spirit and radiant smile. She was a kindhearted person who always had time for her family and friends. She had a vivacious personality that made everyone around her laugh, and she will be greatly missed for her unique sense of humor. She volunteered as a Brownie and Girl Scout leader, was involved with youth group activities at church, and volunteered several years at Mercy Hospital. 
Her greatest passion and major in college was music. She was an accomplished classical pianist and was the pianist for Tealridge Independent Living Choir. Also, she was a vocalist with a band in her younger days, and she sang in numerous church choirs throughout the years. She was very passionate about her flower garden, which was always stunning. She also loved her birds and dogs and she found peace in nature. She loved to travel and immersed herself into many cultures. 
Shirley is survived by her two daughters, Sue Marcott of Oklahoma and Susan Breidenstein of Ohio; a son, Anthony Breidenstein of Ohio; and four grandchildren, extended family and caring friends. She was preceded in death by her husband, Burdette Breidenstein; her parents, Henry and Margaret Goedert; her sisters, Jean Olszewski and Carol Dopp; and her brother, Jerry Goedert. 
A memorial to honor Shirley's life will be at 1:30 p.m. Sunday, Aug. 18, at Mount Pisgah Wesleyan Church in rural Ontario. Interment will be in the Forest–Burr Cemetery, rural Hillsboro. Fellowship and visitation will begin at noon Sunday, Aug. 18, at the Church. The Picha Funeral Home in Hillsboro is assisting with arrangements. For online information, go to www.pichafuneralhomes.com.