Robert George (Cob) Cunitz, 82, passed away Sept. 24, 2022, at his home in Norwalk. He was born Sept. 20, 1940, in Sparta to Leonard and Florence Cunitz.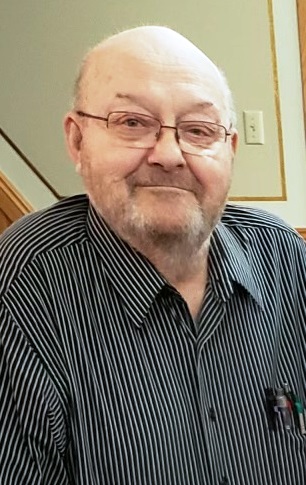 Cob grew up on a farm on Summit Ridge and attended Conger School through the eighth grade, and then graduated from Norwalk High School in 1958. While in high school, he was active in the FFA and played baseball and basketball. Cob got his start in the bar business, working for another tavern across the street from what would later become his second home. Soon after, his parents purchased The Place – Cunitz Tavern, and the rest is history.
Cob met his wife, Theresa (Hageman) while she was attending college in La Crosse, and they married on June 25, 1966, at St. Aloysius Catholic Church in Calmer, Iowa. Cob and Theresa welcomed and raised all six children at their home in Norwalk.
As a lifelong resident of Norwalk, a fact Cob took great pride in, he played an active role in the community as a business owner and as a member of several local organizations. Cob held many offices with the Norwalk Lions Club, including president, and was later awarded the Melvin Jones Award, which is the highest achievement in the Lions Club. He was a lifelong member of St. Augustine's Church, a member of the Catholic Order of Forresters, a former village president, and a longstanding member of the Norwalk Village Board.
As a sports fanatic, Cob enjoyed bowling and playing softball as well as sponsoring countless teams throughout the years. Cob was a diehard fan of the Chicago Cubs and a proud supporter of the various teams his family played on and teams that he sponsored. When he wasn't at The Place or out watching one of his favorite teams, Cob could be found driving around town, smoking a cigar, and handing out treats to the local kids. He also could have a conversation with anyone anywhere — he loved to share stories with everyone — no one left a stranger when they met him.
RRobert was preceded in death by his parents; his sister, Annette Kruk; his in-laws, Roger Hyatt, Richard Marx, Urban Hageman, Leon (Jean) Hageman, Al Hageman, Peter Meyer, Alvin Hackman, and Ignatius and Elizabeth Hageman; his granddaughter, Jenna Hanson; his grandson, Jarrett Luethe; and his great-granddaughter, Jazmyn Weiker-Hanson.
He is survived by his wife of 56 years, Theresa; his children, Randal Robert (Jan), Mary Beth (Dewey) Hanson, Robert Leonard, Ann Theresa (Dale) Anhalt, Leonard Jeremy (Kim) and Jeremy Francis (Tiffany Steinbrink); his grandchildren, Merril Raimer Cunitz (Kris Mack), Christopher (Melinda Auclair) Hanson, Chad (Kelly) Hanson, Tabitha (Travis Revels) Hanson, Joseph (Sheri) Cunitz, Katelyn (Cole) Roy, Brittany (Dominic Flock) Hanson, Whitney (Nick Loeffelholz) Hanson, Jackelyn (Jamie) Schmitz, Jessica Downing, Samantha (Jordan) Kotten, Robert Cunitz, Alisha (Ken) Hummel, Kyle Cunitz, Terri Ann Luethe, Josh (Laura) Luethe, Kelly Luethe, Chenoa Anhalt, Inga Anhalt, Carly (Matt) Beyer, Patrick (Lydia) Daley, Valerie (Gavin Haldeman) Cunitz, Alex and Emily Cunitz, and Derrick, Mackena and Casen Cunitz; his great-grandchildren, Layla and Owen Mack, Shelby (Dawson Cordner), Jaeden, Evan, Lexi, Jadan, Noah, and Hadley Hanson, Jackson, Julian, Jasper, Ashton, and Mason Cunitz, Charli Dahl, Franki and William Roy, Braelyn Flock, Emmett Loeffelholz, Jaylee and Joselyn Schmitz, Kyan Downing, Bella, Aurora and Carolyn Kotten, Torra, Adriana, Damion, Ryder and Nova Hummel, Maci, Lainey and Peyton Cunitz, Miles, Ashton, Kennedi and Jarrett Luethe, and Cade and Cash Beyer; and one great-great-grandchild, Everett Hanson.
He is further survived by his brother, Donald Cunitz; his sisters, Judy Hyatt and Mary Marx; his in-laws, Leo Kruk, Bernice Hackman, Joan Schissel, Dorothy (Elmer) Schmidt, Louise Hageman, Laverne (Alice) Hageman, Mary (Melvin) Rausch and Alma Meyer; and many nieces and nephews.
A Mass of Christian Burial will be at 10:30 a.m. Friday, Sept. 30, at St. Augustine Catholic Church in Norwalk, Wis. Father Michael Klos will officiate. Burial will take place at a later date in the church cemetery. Family and friends are invited for visitation Thursday, Sept. 29, from 4–7 p.m. (with rosary beginning at 3:45 p.m.) at St. Augustine Catholic Church in Norwalk. Visitation also will be held Friday from 9:30 a.m. until the time of service at the church.
The Torkelson Funeral Home of Norwalk, Wis., is assisting the family with arrangements, and online condolences may be offered at www.torkelsonfuneralhome.com.