Robert "Bob" Wilson, 74, of Tomah, died peacefully Nov. 24, 2021, at Tomah Health.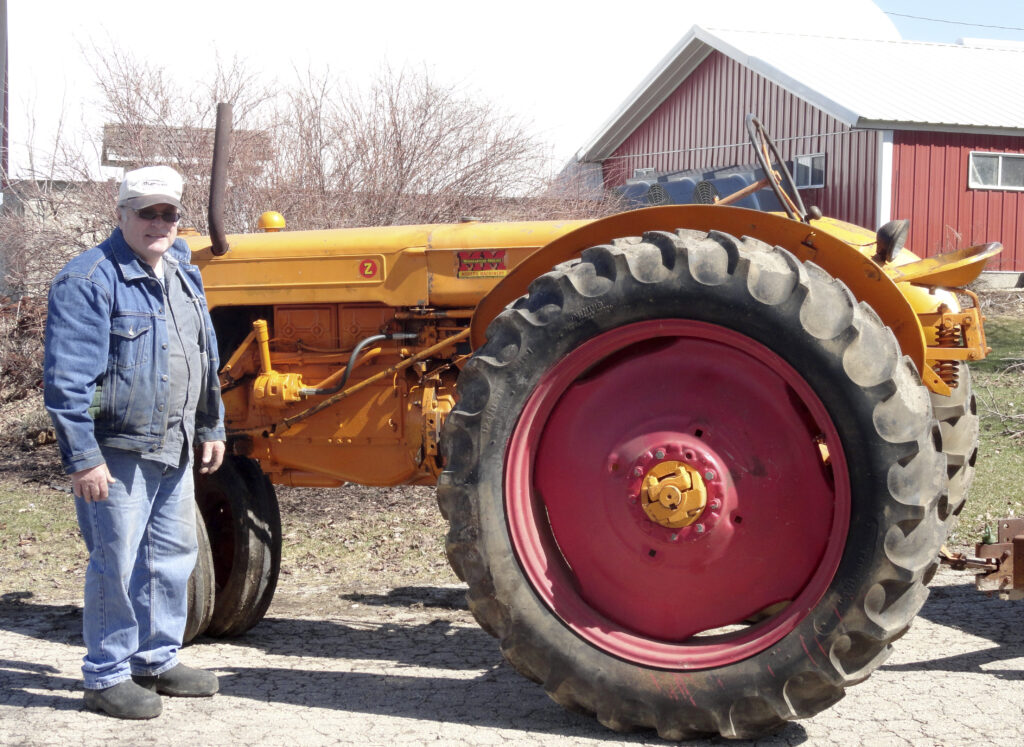 Bob was born March 8, 1947, to Arthur "Ted" and Joyce (Kelley) Wilson in Sparta, Wis. Bob was a member of the Tomah Senior High School class of 1965. On July 18, 1970, Bob was united in marriage to Dorothy Westphal at St. Paul Evangelical Lutheran Church in Tomah. Bob continued to spread his love of farming as a member of his local 4-H and FFA chapters. Bob was also a representative of the Young Farmers Group, representing the Wilton Co-op. Bob retired from farming in 2011. He enjoyed taking yearly family car trips to places such as Disney World, Glacier National Park, Canada, and many other national parks. Later in life, Bob traveled to Mexico, Las Vegas, Branson, and Hawaii. Some other passions of Bob's were spending time with his beloved rescue dog, Skeeter, and history, especially of Southern plantations and tractors, specifically Minneapolis-Moline and International. Bob would often say, "If it isn't red, keep it in the shed!" Bob had a lively spirit and will be remembered by such sayings as, "Of course I'm right, I'm Bob!" and, "It's not my fault. I was left unsupervised".
Bob is survived by his wife of 51 years, Dorothy; his three children, Rob Wilson of Tomah, Kate (Aaron) Schindler, and Rebecca (Mark) Pitel; his grandkids, Dustin Wilson (special friend, Kimberly Burkhalter), Tyler (Chelsea) Ruedy, Trent Ruedy, Rhett Wilson (special friend, Lexie Bos), Grace Schindler, and Ryan Schindler; his great-grandchildren, Lillian, Dawson, and an expected great-granddaughter in January 2022; his brothers-in-law and sisters-in-law, Ron (Betty) Westphal of Holmen, Wis., Joann (Roger) Jones of Colorado Springs, Colo., Lois (Dennis) Ferguson of Moses Lake, Wash., Carole (Howard) Cyrus of Mukwonago, Wis., Dean (Kathy) Westphal of Tomah, Lynn (Kieran) Clark of Marshfield, Wis., Candace (Eric) Jensen of Tomah and Ann (Eric) Schultz of Pickett, Wis.; and nieces, nephews, and other family and friends.
Bob was preceded in death by a son, Donald Kirk; a brother, Donald Eugene; a sister, Karon Henry; a brother-in-law, Marion Henry; his parents, Ted and Joyce Wilson; his father-in-law, Edward Westphal; and his mother-in-law, Irene Westphal.
A graveside committal service will be at 11 a.m. Saturday, Dec. 4, at Oak Grove Cemetery in Tomah.
A celebration of Bob's life will be Saturday, Dec. 4, from 1–4 p.m. at the Hanson-Stark-Leith-Paeth Wilton American Legion Post 508, 508 Walker St., Wilton.
The Sonnenburg Family Funeral Home is assisting the family with arrangements. Online condolences can be sent to www.sonnenburgfamilyfh.com.