Robert Alan Schendel, 76, passed away peacefully on his farm in rural Wilton, Wis., on Jan. 7, 2022.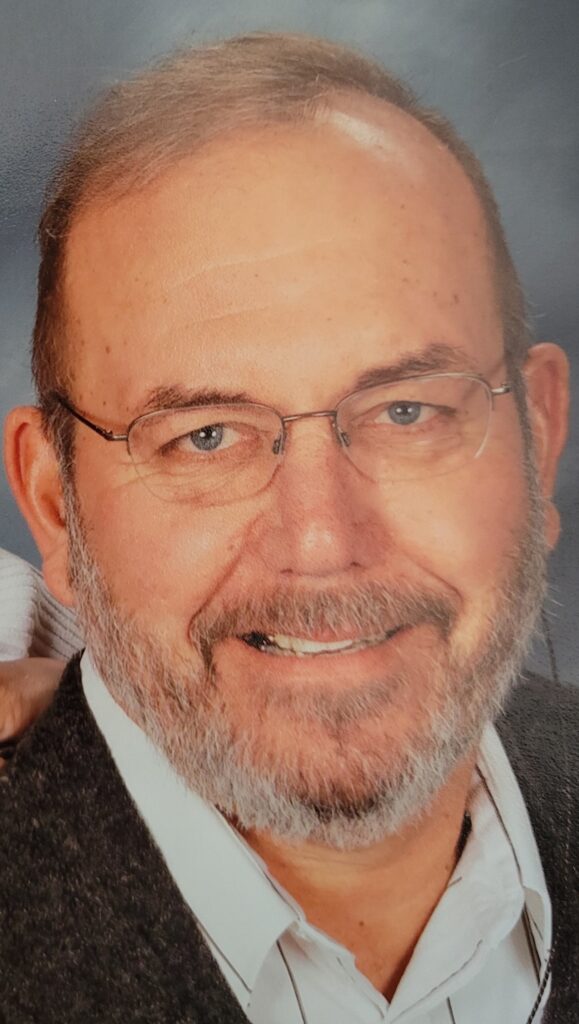 He was born Sept. 5, 1945, to Elmer and Elna (Pasch) Schendel. He was baptized and confirmed at Our Savior's Lutheran Church in Wilton. On May 27, 1967, he married Viena Nauman at St. John's Evangelical Lutheran Church, Ridgeville. This union was blessed with four children: Laura, Eric, Sara, and Todd.
Bob started farming with his parents and later with his wife, Viena, establishing a farm on Highway 131. Oct. 3, 1978, was a defining moment for Bob and his family. His farming accident had far-reaching implications for the family, farm, and community. Although one could focus on negative aspects of this devastating event, the grit and determination by Bob could be seen around Wilton, closely supported by his family, friends, and community. Bob's personal struggles and success relied on countless people to keep the farm viable. The prayers offered toward surgeries, illnesses, and challenges were greatly appreciated.
Bob had an affinity for fishing, playing cards, legendary nicknames, deer hunting, animals, teasing his siblings, and, of course, farming. He could maneuver a tractor, baler, and wagon like no other. He enjoyed playing cards throughout his life and more recently at the Tomah Senior Center, providing transportation and support with his van for many people. He went fishing with countless people and really enjoyed some great memories in Canada with his sons, Eric and Todd. Bob moved off the farm for a few years, and on one of his Minnesota fishing trips, became acquainted with his second wife, Eden Ebrada. They were united in marriage Nov. 2, 2002, at Bible Evangelical Free Church in Tomah. They have enjoyed a happy union, supporting each other, and establishing a loving relationship. Eden's devotion to the relationship and his healthcare needs have been critical to Bob's quality of life.
Bob is survived by his wife, Eden; his former wife, Viena Ebersold; his children, Laura Marriott of Wilton and her children, Calvin, Ellen, Henry, and Pierce Marriott, Eric Schendel of Wilton and his children, Katelyn and Tangie Schendel, Sara (David) Dechant of Camp Douglas and their children, Melissa O'Neill (Timothy), David Dechant (Emily Therneau), Ashley Dechant, and Erin (Aaron) Steffel, and Todd (Amy) Schendel of Iowa City, Iowa; his great-grandchildren, Jackson, Clark, and Claire Steffel and Rory and Reagan O'Neill; his siblings, Vivian Buchholz of Pickett, Wis., Vera (Steven) Shie of Baraboo, Wis., Steven (Tammy) Schendel of Wilton, Susan Hanson of Onalaska and Sharon (James) Stroh of Wilton; his former in-laws, Lillian (Edwin) Wendland of Tomah, Doris Schwartz of Tomah, Vern (Shelby) Nauman of Tomah and Howard (Jackie) Nauman; and many nieces and nephews.
He is preceded in death by his parents, Elmer and Elna Schendel; his brother-in-law, Richard Buchholz; his former in-laws, Harvey and Ethelyn Nauman and infant Marvin Nauman; his former brother-in-law, Lester Nauman; and his father-in law, Marcelo Ebrada.
A memorial service will be at 11 a.m. Saturday, Jan. 15, at. St. John Evangelical Lutheran Church, 21693 County Hwy. A, Tomah (Ridgeville). Pastor Robert Gerke will officiate Burial will be in South Ridge Lutheran Cemetery in the town of Wellington. Relatives and friends are invited for a time of visitation on Saturday at the church from 9 a.m. until the time of the service.
A celebration-of-life gathering will be Saturday, Jan. 15, starting at 1 p.m. at the Wilton American Legion, 508 Walker St., Wilton.
The Sonnenburg Family Funeral Home in Tomah is assisting with arrangements. Online condolences can be offered by visiting www.sonnenburgfamilyfh.com.