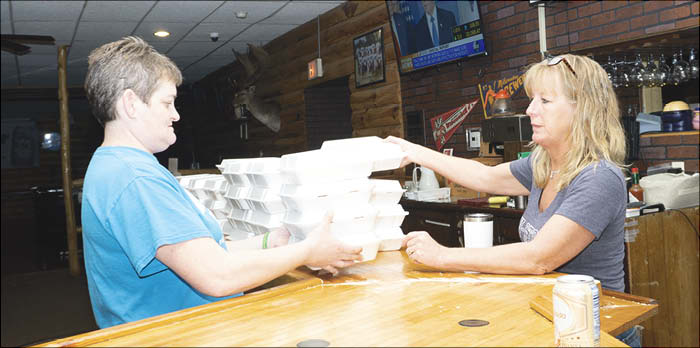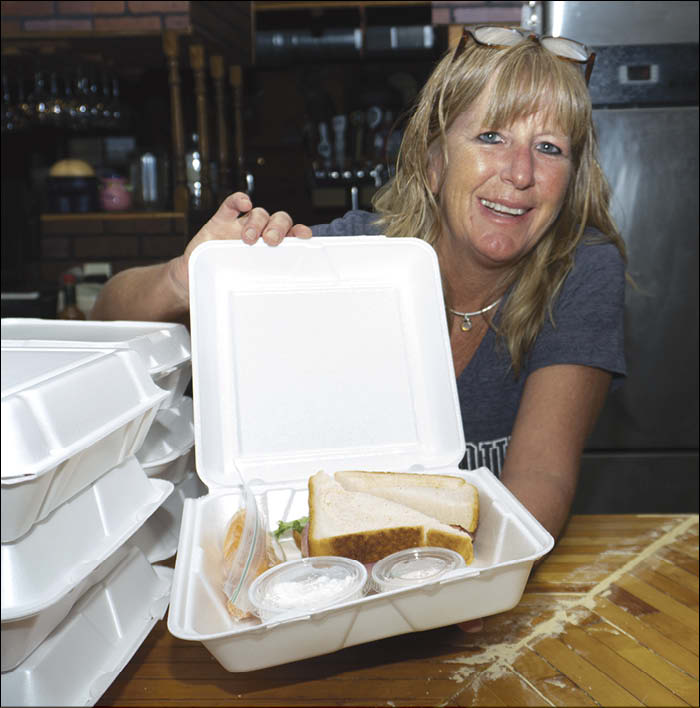 By SARAH PARKER | County Line Editor
When the Norwalk-Ontario-Wilton School District had to abruptly cancel its meal delivery last week, teachers quickly formed a plan to get food to homebound students.

The district canceled breakfast and lunch delivery for Thursday and Friday after learning that a staff member who might have been exposed to COVID-19 had had contact with the food-services department. That prompted teachers and a former staff member to get together to mull over the problem.

In-person instruction ended Tuesday of last week. As a result, some kids might have experienced food scarcity for five days, noted teacher Dianna Friske. "We were worried about our kids. Our kids are our No. 1 priority. Our hearts were breaking."

Friske, along with teachers Shel Hyatt and Denise Buckbee and others, reached out to community members who could assist with their efforts to provide food. Essentially, the entire planning process, designed to help students and local businesses, occurred between 6–10 p.m. Wednesday.

"It was a whirlwind for sure," Friske said.

A bar/restaurant in each village — The Place in Norwalk, the Hitchin' Post in Wilton and Wildcat Bar & Grill in Ontario — agreed to concoct meals for the children and serve as pickup points, donating their time. The teachers had arranged to pay for the meals out of their own pockets, but soon private donations from churches and community members supplemented their donations and surpassed the cost of the meals.

The extra money was put intoan account with Pastor Nate Pyykkonen at Mount Pisgah Wesleyan Church, and it has been set aside for other COVID-19-related community needs. Contributions still can be made to the account. For more information, call the church at 337-4783.

As for the children, they got sandwiches, vegetables, pizzas, soup and other items each day. On Thursday, 47 ate in Wilton, 47 in Ontario and 40 in Norwalk. Roughly 60 ate in Ontario on Friday, and the numbers remained about the same in Norwalk and Wilton.

This week, Monroe County cleared the school district buildings for use, and breakfast and lunch delivery resumed.