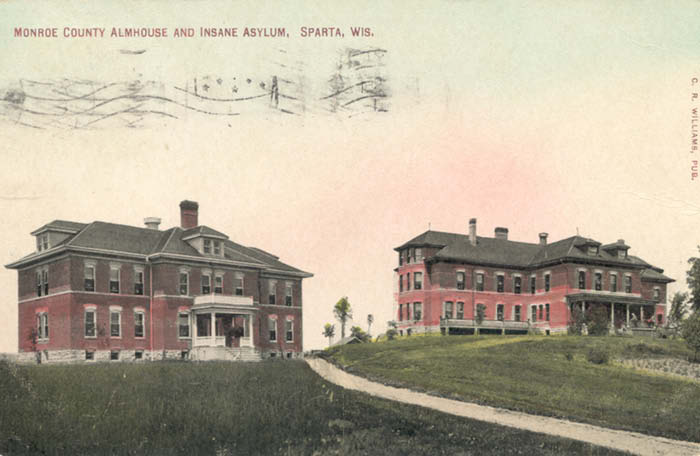 By JARROD ROLL
Monroe County Local History Room director
Researcher Scot Simpson will present a public program, "All But Forgotten Institutions: A Glimpse into the History of the Monroe County Poor Farm and Asylum," at 7 p.m. Thursday, Feb. 9, at the Monroe County Local History Room.
Simpson will share his experience with indexing the old records of Monroe County's Almshouse and Asylum and how he discovered more than just names and dates: He discovered forgotten people and compelling stories.
Simpson's project involved taking information from three volumes of records to produce a poor house/asylum index to add to other indices available to researchers through the Local History Room website (www.monroecountyhistory.org).
As Simpson began transcribing the poor-farm register, his first surprise was how many of the inmates were foreign-born. A large number were from Germany and Scandinavia, arriving during the great European migration of the late 19th century. In census records, many of these future poor-farm residents had been listed as being employed as laborers, or more specifically, farm laborers.
Another surprise was the amount of turnover in the poor-farm population. In any given year, an average of 25–30 inmates were more or less in permanent residence, with often just as many (and sometimes more) being admitted and discharged during any given year. Several inmates were readmitted a half-dozen or more times over the course of the years recorded in the register.
Beginning in the depths of the Great Depression (1931–1934) the comings and goings of inmates were listed on loose-leaf notepaper inserted in the register. And of course, the number of poor-farm residents was very large during that period. The asylum population averaged 75–80 inmates and did not have very much turnover.
Simpson also found the causes of admission interesting. The language used in describing people and their conditions would never be tolerated today, making this project a fascinating look into a bygone era. It was no surprise that many inmates' cause of admission was "old age." What was surprising was how many of these people were later discharged.
The Monroe County Local History Room is at 200 Main St. in Sparta. A $1 admission donation would be appreciated. For more information, visit www.Facebook.com/mclhr.