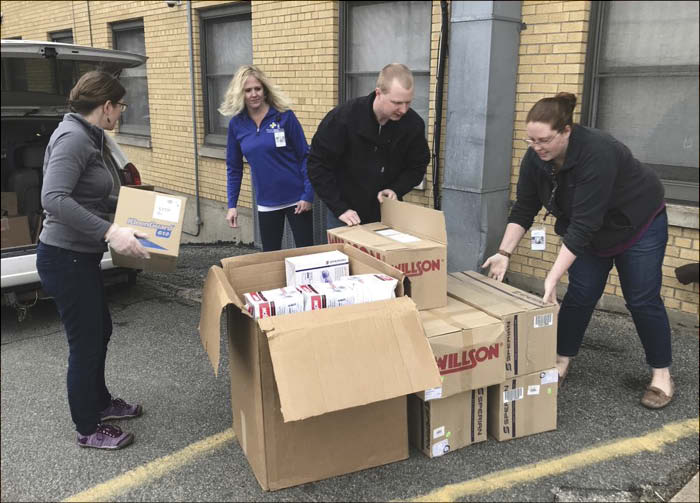 Organic Valley, the nation's largest farmer-owned organic cooperative, donated almost 1,600 N95 protective masks and 700 protective gloves Friday afternoon to Vernon County Emergency Management in Viroqua.

The supplies, which the local cooperative had on-hand for several years, will help  emergency managers  in  their  efforts to continue to care for the community  when personal protective equipment is scarce. 
Vernon County Emergency Management  supports  12 fire departments, 12 EMS and first responder groups,  nine  law enforcement agencies,  four  long-term care facilities, and  two  hospitals in the county  with supplies, materials, and  expertise.  
"These protective masks and gloves were in our inventory at our Cashton Distribution Center," said Jerry McGeorge, executive vice president of people with Organic Valley. "We're happy to share them to help protect the safety and welfare of our communities." 
Organic Valley is America's largest cooperative of organic farmers and one of the nation's leading organic brands. Organized in 1988, it represents more than 1,800 farmers in 34 U.S. states, Canada, Australia and the United Kingdom and achieved $1.1 billion in 2019 sales.