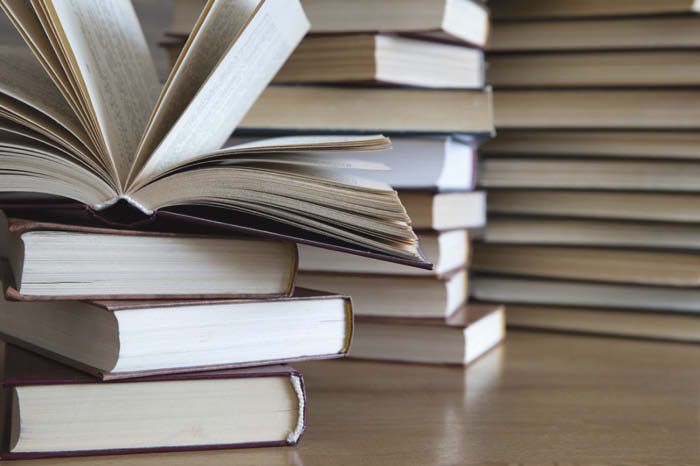 By APRIL ARNDT | Ontario Public Library director
On Monday, July 6 we will begin phase two of our reopening plan, which allows you to make an appointment to use the library internet, computers, and printing services.

We have three computers and three bring-your-own-device workstations that are properly socially distanced for your safety. Computer services are available only by appointment on Mondays from 10 a.m. to 1 p.m., Wednesdays from 4–7 p.m., and Fridays from 10 a.m. to 1 p.m. Call the library to schedule an appointment at (608) 337-4651 or email [email protected]

You can pick up and return books during our curbside service hours: Mondays from 11 a.m. to 1 p.m., Wednesdays from 5–7 p.m., and Fridays from 11 a.m. to 1 p.m. Need help finding something? Give us a call, and we'll help you find the perfect item!

♦ ♦ ♦
We've added some new movies and TV shows to our collection, including "The Last Beyond," "The Legion," "2 Minutes of Fame," "Shazam!: Magic and Monsters," "Agatha and the Truth of Murder," "A Soldier's Revenge," "Operation Cicero," "Impractical Jokers: The Movie," "Robert the Bruce," "Burden," "Kill Mode," "We Summon the Darkness," "The Righteous Gemstones: The Complete First Season," "Outback," "A Summer Romance," "Inheritance," "Think Like a Dog," "Sniper Assassin's End," "The Hunt," "The Quarry," "Human Capital," "The Jesus Rolls,""Scooby-Doo! and the Gourmet Ghost," and "Paw Patrol Mighty Pups: Charged Up."

♦ ♦ ♦
Sign up for the Ontario Public Library summer reading program online at http://ontario.beanstack.org or download the Beanstack app to get signed up today! Paper copies are also available to be picked up during curbside service hours or printed from our website. The reading challenge will run from June 15 through Aug. 10. Paper reading logs must be returned to the library by Aug. 10, while online reading logs must be completed online by Aug. 10 to be eligible for the grand prize drawing.

Summer reading program activity kits will be available starting Monday, July 6, during our curbside service hours. These kits contain fun, themed activities for children. Call the library at (608) 337-4651 to reserve a kit!

♦ ♦ ♦
Stay connected with the library on Facebook at facebook.com/OntarioPublicLibrary.