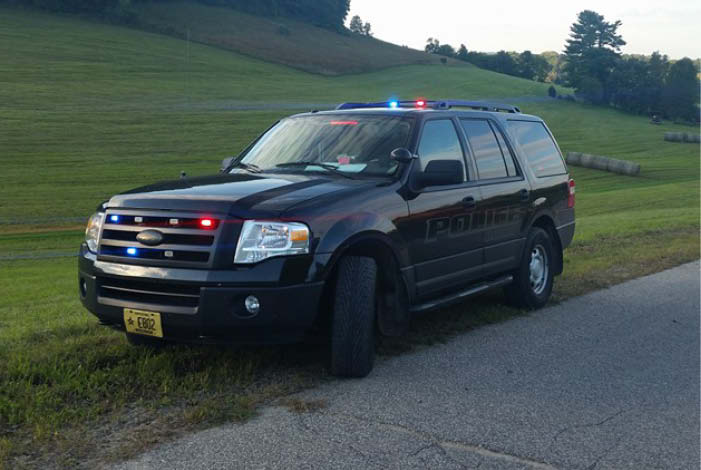 By DAVE RYNES | Ontario Police Chief 
When I returned to the Village of Ontario as the Peace Officer, I was pleasantly informed of the food pantry at Norwalk-Ontario-Wilton Schools. Since then, I have met with Cindy Springborn and other staff at Brookwood over the need for the food pantry.
Last week, I met with Dave Jones of the Norwalk Police Department and Jeremy Likely of the Wilton Police Department at our monthly police meeting for the area. During the meeting, the food pantry was a topic of discussion. That is where we decided as a group of the challenge. Facebook users out there are aware of challenges from eating lemons, dumping ice water over your head to eating steamed broccoli, none of which I will recommend. However, I would be in for an oatmeal-eating contest! NOT!!! 
Instead, have challenged the two law enforcement partners from the north to a food-drive challenge. The winner will be the gracious winner of the trophy announcing they are the winner of the 2019 food drive!
So what are we looking for? We suggest peanut butter and jelly, snack crackers with cheese or peanut butter filling, Chef Boyardee (raviolis, SpaghettiOs, Beefaroni, etc.), simple soups such as chicken noodle (not too many veggies for the kids), granola bars/snack bars, cereal, macaroni and cheese, muffin mixes, pasta and marinara/alfredo sauces, pancakes and syrup, pop tarts, Ramen noodles, canned fruit or fruit cups and oatmeal packets.
At school, there will be food drop boxes labeling the specific departments, plus the village public libraries will take items. If there are questions, they can be fielded by any of the law enforcement officers in the three communities or sent to Cindy Springborn at the school. This event is running through May. This will allow children to have access before summer break.
Watch our Facebook pages for the ongoing score! The real winners will be our children!