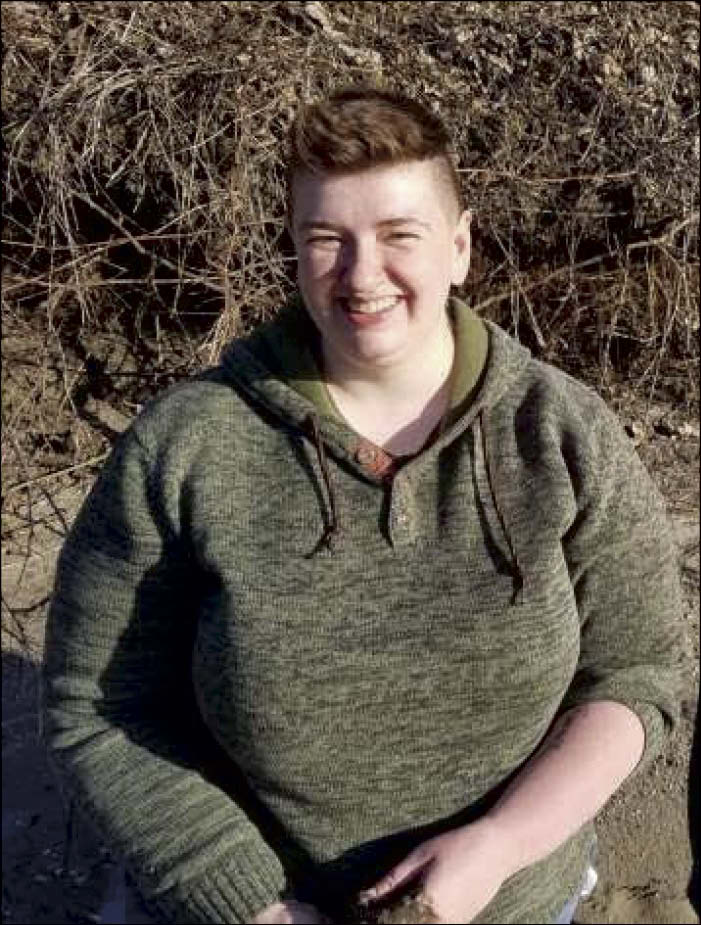 By APRIL ARNDT
Ontario Public Library director
We have a new library assistant! Maddy Stoker hails from La Crosse and recently graduated from Minnesota State University Moorhead with a Bachelor of Arts in political science and English, with an emphasis in writing. When not at the library, Maddy can be found hiking and kayaking with her dog, Hershey, writing, tending her garden, or cooking. She is excited to connect with the people of Ontario and the surrounding area and share her passion for reading.
♦ ♦ ♦
We've updated our library hours: 10 a.m. to 5 p.m. Monday, 12–6 p.m. Tuesday, 10 a.m. to 6 p.m. Wednesday, closed Thursday, 10 a.m. to 5 p.m. Friday, and 9 a.m. to 12 p.m. Saturday.
♦ ♦ ♦
Those who are 13 and older are invited to participate in our Summer Reads Challenge. The goal is to review as many books, audiobooks, or magazines as possible. More reviews mean more chances to win the Summer Reads grand prize, a $50 Amazon gift card. Participants have until 5 p.m. Monday, Aug. 19, to submit reviews. Weekly drawings for local business gift certificates will take place Mondays. Review forms can be found at the circulation desk. Happy reading!
♦ ♦ ♦
The next book-group selection is "The Life We Bury" by Allen Eskens, the Vernon County Reads 2019 author. Copies of the book are available at the circulation desk. The book group will meet to discuss the book at 2 p.m. Wednesday, Aug. 14.
Allen Eskens will be at the Westby Area Performing Arts Center at 7 p.m. Thursday, Aug. 22. Free tickets will be available at the door or online at wapac.ludus.com. This event is sponsored by the Driftless Writing Center and the Vernon County Libraries.