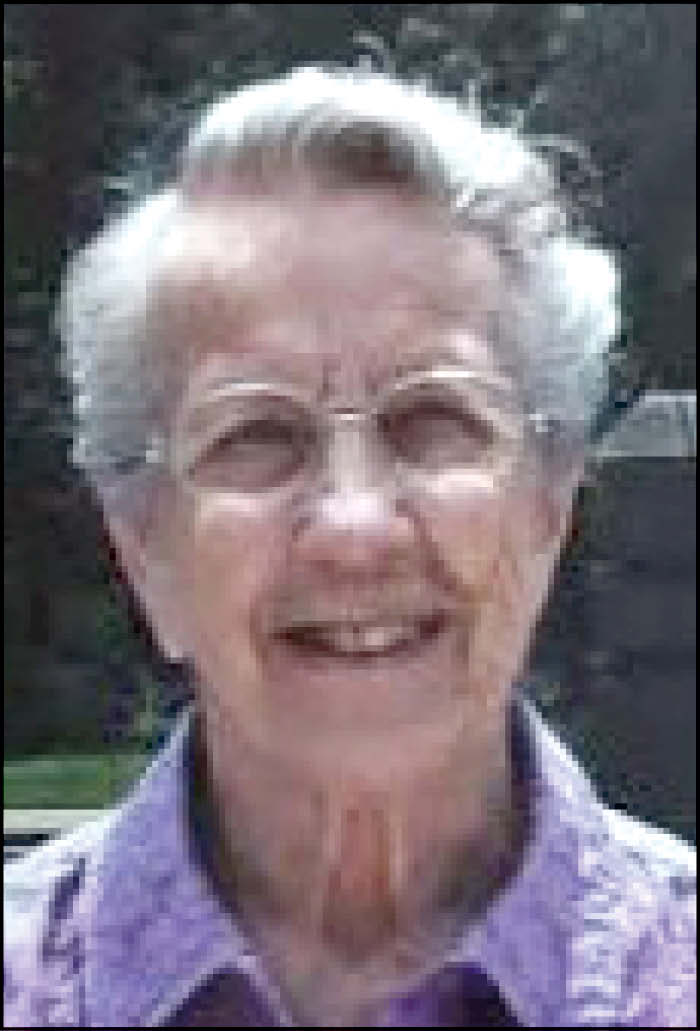 Naomi Lamb, 94, of Ontario died Saturday, Dec. 23, 2017, in Black River Falls, Wis.
Naomi was born in a log house on Cook Creek in rural Ontario to John A. and Minnie E. (Thomas) Williams.  She attended grade school at the Cook Creek School and graduated from the Ontario High School in 1941, having walked the 4 ½ miles in order to attend.  After graduation she, along with her sister Gladys, worked in Chicago in factory work as a maid and at the Lakeside Press.  She joined the Hospital Corp. of the Navy (W.A.V.E.S) and served 16 months from June 1945 to August 1946, the last three months working in the dental department.  She was a World War II veteran.  
She married Everett Lamb on June 26, 1948, and farmed on Tuttle Hill in Lamb Valley, where they also ran the Wildcat Mt. Orchard, and then they farmed in Brush Creek until 1972, during which time Naomi worked at Badger Ordnance Ammunition Plant for three years.  
They moved to Lynxville, Wis., on the Mississippi until moving back to her Ontario in 1976.  She cared for Everett in his failing health, until his death in 1980, and then continued in her home until 2010, when for health reasons, she went to live with her daughter.  Her life was spent helping others.  She also enjoyed gardening and reading.  She came to know the Lord Jesus as her Savior on Feb. 22, 1958, and spent her life in happy fellowship with the Christians at the Gospel Hall in Ontario.  Beloved by many, her life was an example of Christian kindness, hospitality, and consistency.
She is survived by her children, Steve (Lois) of Grants Pass, Ore., Jeff (Ellen) of Tomah, Charles (Sandra) of Ontario, and Janine (Eugene) Bruley of Black River Falls; 14 grandchildren; and 31 great-grandchildren.
In addition to her husband, Everett, she was preceded in death by her mother in 1959; her father in 1972; her siblings, an infant sister Beatrice, Donald (Clara) William (Evelyn), Robert (Emily) and Gladys (Walter) Walker; and a daughter-in-law, Bonnie. 
A funeral service will be at 11 a.m. Saturday, Dec. 30, at the Ontario Gospel Hall, 510 Division St., Ontario.  James Frazier and Robert Orr will officiate.  Burial will be in the Hilltop Rest Cemetery, Ontario, with military honors by the Bredlow-Ewing American Legion Post 467.
Relatives and friends are invited to call from 4–7 p.m. Friday at the Sonnenburg Family Funeral Home, 801 E. Monowau St., Tomah, and at the church on Saturday until the time of the service.  The Sonnenburg Family Funeral Home is assisting the family with the arrangements.