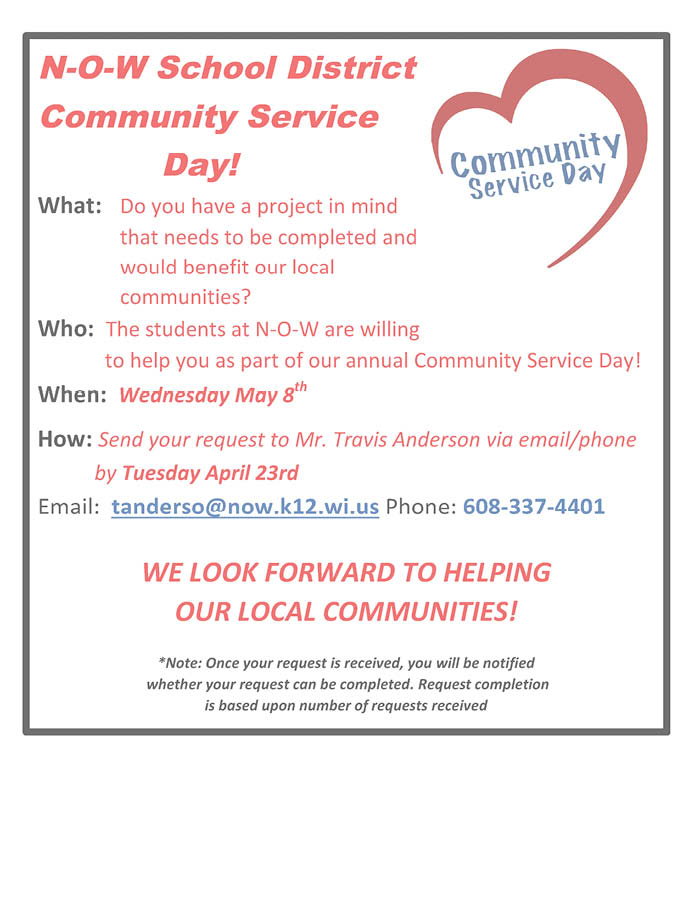 The Norwalk-Ontario-Wilton School District will host its Community Service Day on Wednesday, May 8.
On that day, students will help with projects that would benefit local communities. Do you have a project in mind? Send your request to teacher Travis Anderson by Tuesday, April 23, at [email protected] or by calling 337-4401.
Once your request is received, you will be notified whether your request could be completed. Request completion will be based upon the number of requests received.