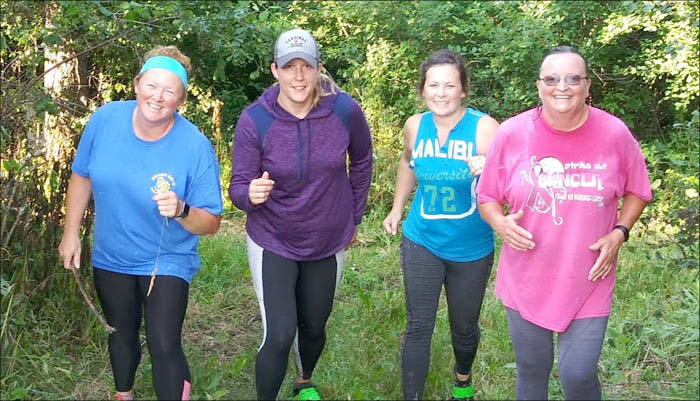 Contributed by DOUG ROGALLA
Kendall American Legion
Kendall has been celebrating on Labor Day weekend since the 1920s. This year's celebration will include the Kendall Mustang Mudder for the first time.
The Mudder is a 5K and 10K race in which runners will grind their way over a challenging course featuringhills, countless water obstacles, and many other challenges. Participants can expect a beer at the end of the trail.
This year's race will be at 8 a.m. Sunday, Sept. 1, on Ron and Patty Leis' farm, 1.6 miles east of Kendall on County Highway P. The event is sponsored by the Kendall American Legion.
There is still time to sign up. For more information, call or text (608) 547-0909, follow us on Facebook at "Kendall Mustang Mudder," or register at runsignup.com. The early-bird fee is $25; the day of the race, the fee is $35.
So if you like to play in the mud, get nice and dirty, get in some good exercise, have some laughsand want to support local rural community projects, then come join us at the Mustang Mudder.