By KRISTEN PARROTT
Vernon County Museum curator
The Tomah Indian School will be the subject of a Tuesday, Oct. 5, program at the Vernon County Museum, 410 S. Center Ave., Viroqua.
Local historian and retired history teacher Kevin Alderson will share his recent research on this school. The free program will begin at 7 p.m. in the museum's large first-floor conference room. Masks are required, and attendance will be limited.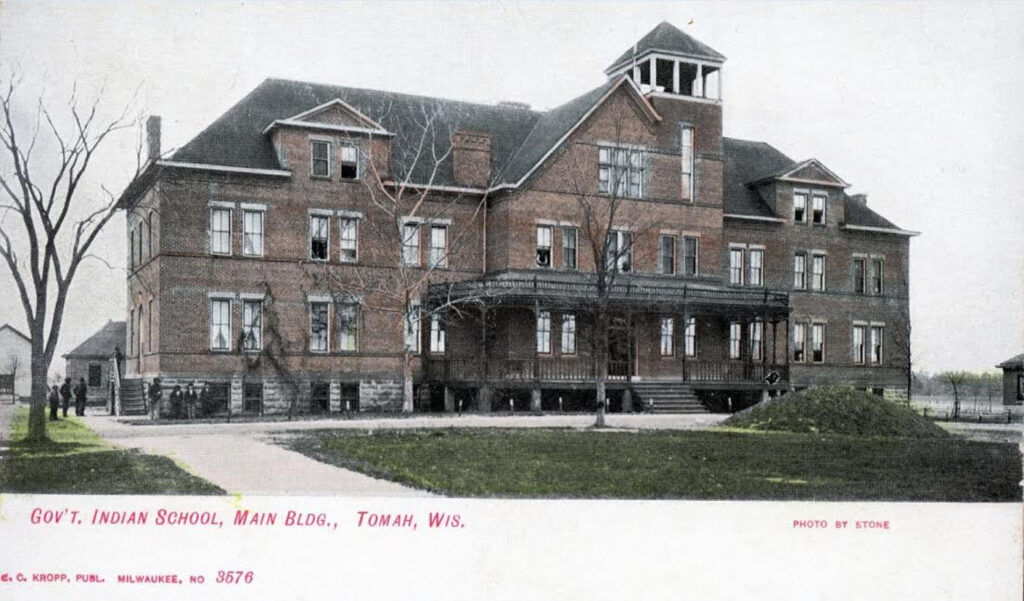 Kevin explains, "From 1879 until 1934, the U.S. official government policy concerning Native Americans was assimilation. One of the primary components of the policy of assimilation was the development of Indian boarding schools. The major goal of the schools was to force Native American children to abandon their traditional culture and replace it with that of American culture. Although seen as a progressive policy to improve the lives of the native population at the time, the policy also had many lasting negative impacts on Native Americans."
The Tomah school operated from 1893 to 1935 and served primarily Ho-Chunk children plus other Native children from around Wisconsin. It was located north of Tomah on a 200-acre farm, which grew over the years to 380 acres. The school was not on a reservation, as many other such schools were, because the Ho-Chunk in Wisconsin have never lived on a reservation.
Through my own reading and listening, I have learned that the Indian boarding school experience throughout the U.S. and Canada was usually traumatic. Some children were actually kidnapped from their homes and forcibly taken to the schools. Once there, their long hair was cut short and their traditional clothing was replaced with school uniforms. They were forbidden to speak their own languages or practice any tribal customs.
Worst of all, they might not see their parents or homes again for many years. If they survived the usual abuse, neglect, and disease and lived to graduate, they could then leave and return to their homes, but often could no longer communicate with their families or adjust to their native communities.
The schools did not prepare the indigenous children for further education or for professions, but rather for manual labor. They spent much of their time cooking and cleaning and learning industrial arts so that they could become service workers for the white population.
Not all schools were bad, and not everyone suffered, but in general the legacy of the Indian boarding schools is very negative. This past summer, the unmarked graves of hundreds of children were discovered at former schools in Canada, and that country is now trying to reckon with this history.
Learn more about Indian boarding schools and the Tomah school in particular by attending our Oct. 5 program. And you can always learn more about the Ho-Chunk from the exhibits and archives at the Vernon County Museum.