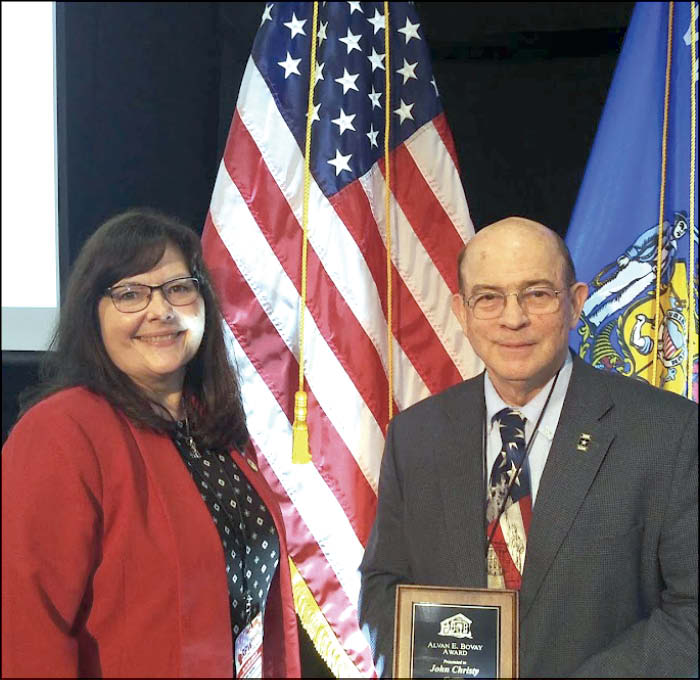 By DOUG ROGALLA
Monroe County Republican Party
Republican Party of Monroe County sent a contingent of party loyalists to Oshkosh in May for the annual state GOP convention.
Members included Rep. Nancy VanderMeer of rural Tomah, county chair and vice chair Doug Rogalla of rural Kendall and John Christy of rural Cataract, plus executive board members Matthew Hoffland of Sparta, Trent Ziegler of Sparta and Monroe County District Attorney Kevin Croninger of Sparta.
This annual event is an opportunity for key leaders and activists to gather and receive reports, hear elected officials and party leaders, debate resolutions and celebrate achievements.
Turning Point USA's Candace Owens revved up the crowd at the welcome reception hosted by U.S. Sen. Ron Johnson and his wife, Jane. The theme of the convention was "A New Day, A New Party." After the 2018 election, party officials queried the grassroots to determine what went right and where we need renewed emphasis.
There have been some changes in leadership, with Andrew Hitt assuming the role as RPW Chairman. The format of the discussions and panels was quite different, with speakers seated in comfortable chairs and being asked questions by a moderator.
State Senate Majority Leader Scott Fitzgerald and Assembly Speaker RobinVos talked about Gov. Evers' budget proposal, which was described as an accumulation of the greatest hits of the Democrat Party agenda from the past 20 years and massive tax increases. These key leaders have offered to work on areas where there can be compromise, including offering Gov. Evers a middle-class tax cut that was vetoed even though he ran on cutting those taxes.
They also discussed the danger of expanding Medicaid in Wisconsin. A Congressional panel consisting of Rep. Glenn Grothman, Rep. Sean Duffy and freshman Rep. Bryan Steil talked about life in Congress under Speaker Pelosi and Democrats' incessant focus on investigation rather than fixing things such as immigration.
Monroe County was recognized as a Wisconsin Award winner for having one of the highest achievement ratings in the state. Twelve members also were recognized as Campbell award winners. William J. Campbell was Wisconsin's first GOP state party chairman. The Campbell Award is given to men and women who have devoted 50 or more hours of service to their county organization during the past year.
John Christy was recognized as the 2018 Bovay Award winner. Alvan Bovay was the founder of the Republican Party. This award honors a uniquely deserving individual in recognition of his or her outstanding dedication and sacrifice over the years to the Republican Party. John works hard to see the strong conservatives are elected to public office, and we are so happy that he was honored with this special recognition.