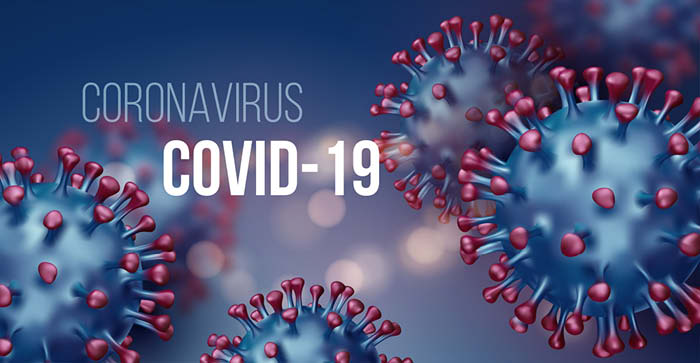 Contributed by the Monroe County Health Department

As of July 20, there have been 156 confirmed cases of Covid-19 in Monroe County. Due to the Health Insurance Portability and Accountability Act (HIPAA), when we announce new cases, we cannot identify where individuals who test positive for Covid-19 live. However, as we have seen more cases, we can provide aggregate data on cases while still protecting the privacy of individuals.

• Pre-existing medical conditions: As we've seen more cases in Monroe County, the proportion of those with underlying health conditions and Covid-19 has changed. A little more than one in four (28.2) of cases had a history of a preexisting medical condition. This includes diabetes, heart disease, high blood pressure, asthma, emphysema, kidney disease, liver disease, a compromised immune system, and other chronic medical conditions.

• Hospitalizations: One in every 12 or 8.3% of cases were hospitalized at least once during the course of illness with Covid-19; some individuals were hospitalized more than once.

• Age: Among those diagnosed with Covid-19, the majority (23.7%) were in their 20s, 18.5% in their 50s, 17.3% were in their 30s, 12.8% were age 70 and older, 10.9% were ages 0-19, 9.6% were in their 60s, and 7.1% were in their 40s.

• Location: We've seen cases throughout the county: 51.3% lived in Tomah, 30.8% in Sparta, 3.2% in Norwalk, 1.9% in Cashton, 5.1% in Warrens, 2.6% in Camp Douglas, and 5.1% live in other locations in Monroe County.

• Symptoms: The three most common symptoms experienced by those with Covid-19 are cough (55.8%), headache (45.5%), and muscle aches (37.8%). Individuals also experienced a fever (35.3%), fatigue (30.1%), sore throat (29.5%), chills (22.4%), runny nose (21.8%), diarrhea (17.3%), shortness of breath (14.7%), loss of taste (12.8%), loss of smell (10.9%), nausea (10.3%), abdominal pain (9.0%), and vomiting (1.3%).

• We've also pulled data on individual exposure to Covid-19. During the course of our initial interview with individuals diagnosed with COVID-19, we investigate as to where they may have been exposed.

1) The majority of cases (63.5%) developed illness being in close contact with a confirmed positive individual. Close contact is classified as having had the following types of contact with a confirmed positive individual during their infectious period: Being less than 6 feet apart for at least 15 minutes, having had direct physical contact (hug, handshake, kiss, etc.), having had contact with respiratory secretions (e.g., cough/sneezed on, shared drinking glasses) or living with the individual or staying overnight for at least one night in a household

2) One in three individuals (30.1%) were exposed via community spread. We classify exposure as community spread when we can't identify an exact source, but the case did not travel and was not a close contact to a confirmed positive individual.

3) Travel is another source of exposure, and 4.5% were exposed through travel. Someone is considered exposed via travel when they traveled outside of area of work, residence or for essentials. For example, going to La Crosse for grocery shopping would not count as travel.

We have these data posted on the Monroe County Health Department Facebook page as well as on our Covid-19 website at http://healthymonroecowi.org/covid-19. For additional information about COVID-19, contact Monroe County Health Department at (608) 269-8666 or visit dhs.wisconsin.gov/covid-19, healthymonroecowi.org/covid-19, or cdc.gov/covid-19.