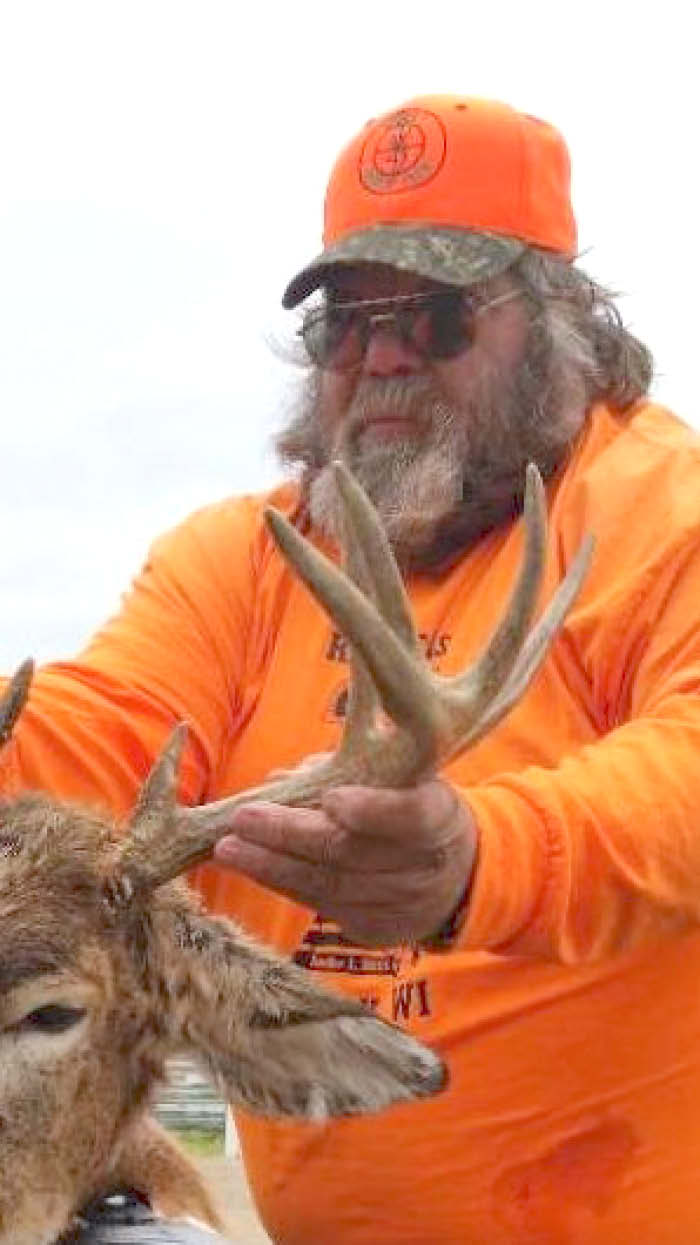 Michael Ray "Boomer" Muehlenkamp, 62, of Norwalk passed away Sunday, Oct. 4, 2020, from a medical condition, while he was doing what he loved most — hunting.

Mike was born March 16, 1958, to Glenn and Helen "Jenny" (Schmitz) Muehlenkamp. He was a 1976 Brookwood High School graduate.
Mike loved farming and worked on the family farm with his father for many years. After they sold the cows, he took a job at Walmart in the automotive department before being hired by the Village of Norwalk maintenance department. ​Most recently, he found joy in transporting the Amish to their various destinations.
On May 1, 1999, Mike was united in holy matrimony to Jill Martell at St. Augustine Catholic Church.
He loved hunting, hunting season, and all things hunting. Mike loved sports; softball was one of his favorites to play and watch. He was very involved with the Norwalk Trail Riders Snowmobile Club. He enjoyed helping prep the trails for riding and taught snowmobile safety to kids. He loved playing a good game of sheepshead or dirty clubs with friends and family on the farm. Attending and participating in local tractor pulls was important to Mike. He has pulled and/or attended all 55 years of the Norwalk Tractor Pull, and he was one of the local volunteers instrumental in making the 2020 pull happen. It was a family tradition that he was proud of.
Mike was the kind of guy who everybody loved. His sense of humor, great laugh, and storytelling ability were some of the things that made him so unforgettable. Although he never had children of his own, his nieces and nephews were all extremely special to him. Mike will be greatly missed.
Mike is survived by his wife, Jill; eight siblings, Christine (Jerome) Leland, Mary (Jerry) Nading, Patty (Jeff) Anderson, Kathy (Scott) Nelson, Sheri (Mike) Flock, Jon (Jana) Muehlenkamp, Tom (Kathy) Muehlenkamp, and Beth (James Gallagher) Muehlenkamp; many loving nieces and nephews; Jill's mother, Katherine Martell; Jill's sisters, Julie (Lu) Viergge, Jacque (Marvin) Jacobson, Janine Hessler, and Jennifer (Mike) Thompson; along with many other relatives and good friends.
Mike was preceded in death by his mom, Jenny, in June 2020, and dad, Glenn, in 2014, and by Jill's father, John Martell.
A Memorial Mass of Christian Burial will be held for Mike's family at 1 p.m. Saturday, Oct. 10, at St. Augustine Catholic Church in Norwalk. Father Eric Berns will officiate. Burial will follow in the church cemetery. A public visitation for Mike's family and friends will be held Saturday from 10 a.m. until the time of service at the church. We are encouraging masks and social distancing during the visitation and funeral so that our families and community stay healthy and safe. Memorials may be given in Mike's name to the Norwalk Trail Riders Club (24147 Hwy. 71, Wilton, WI 54670).
The Torkelson Page-Smith Funeral Home is assisting the family with arrangements. Online condolences may be offered at www.torkelsonfuneralhome.com.