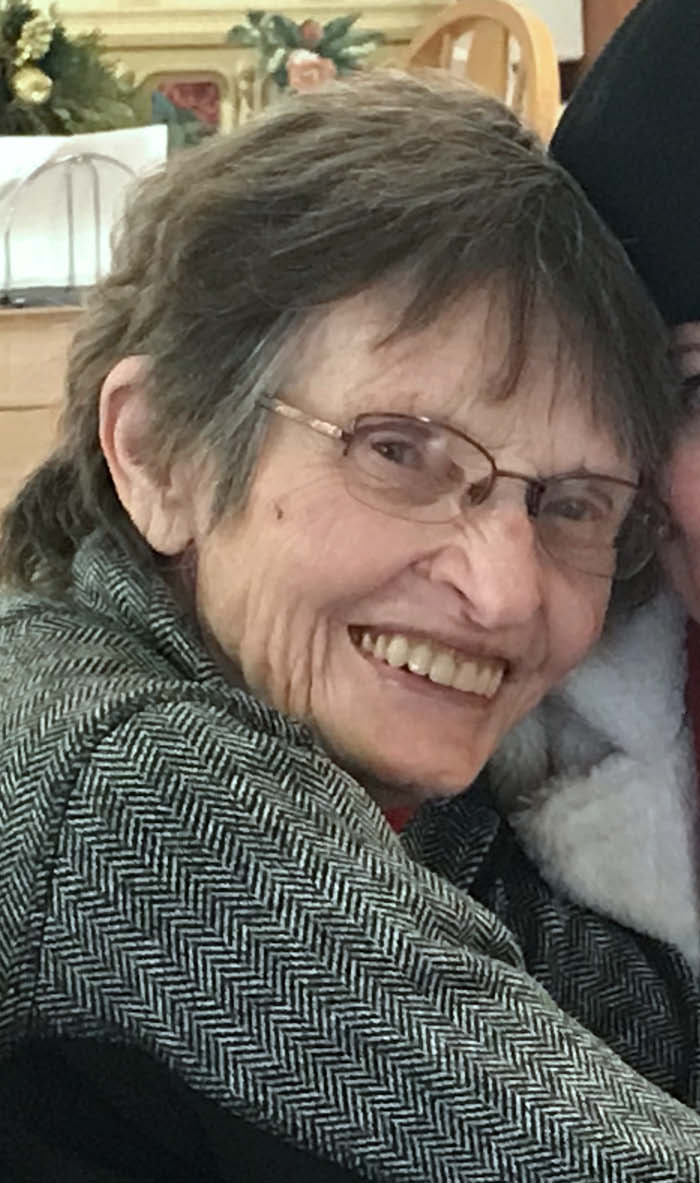 Margaret A. Teed, 91, of rural Hillsboro, Wis., passed away peacefully at Norseland Nursing Home in Westby on Sept. 4, 2019.
Margaret was born in October 1927 to Arthur and Jessie (Eastman) Baldwin near Valley, Wis., the youngest of 10 children. She attended Eastman School and graduated from Hillsboro High School in 1945. She married Bruce V. Teed in 1950. He preceded her in death in 2002 after 52 years of marriage.
She was a homemaker. She was a constant bundle of energy, always busy, whether it was tending the large garden, shoveling snow for older neighbors, or helping out anyone in need of her many skills: seamstress, quilter, painter/wallpaper hanger, roofer, carpenter, great cook, Dr. Mom, the list goes on and on. However, her ability to charm and entertain children will be her greatest legacy. 
She loved spending time with family, with many days fishing, picnicking, hunting squirrels with her .410, camping and travelling around the upper Midwest. 
Margaret is survived by her son, Terry; her son, Kim (Karen); her grandchildren, Todd (Heather) Teed and Teresa (Mike) Amerling; and her great-grandchildren, Tamber, Megan, Morgan, Kate and Kevin. She is further survived by her sister-in-law, Edith Baldwin; her special friend, Barb Melvin; and many nieces and nephews.
Margaret was preceded in death by her parents and her siblings, Silvia (Hallie) Marshall, infant sister Freda, Freddy "Joe" (Marlene) Baldwin, Ella "Babe" (Robert) Bruce, Maynard "Jim" Baldwin, Charley "Jack" (Elma) Baldwin, Bernard "Tom" (Mary Lou) Baldwin, George "Dick" Baldwin, and Ruth (Edward) Schneider.
An ice cream social to celebrate Margaret's long life and love of ice cream will be held at Burr Wesleyan Church in rural Hillsboro from 2–5 p.m. Saturday, Sept. 15. 
The family would like to thank the wonderful staffs of Old Times Assisted Living, Norseland Nursing Home and La Farge Medical Clinic for the compassionate care Margaret received. The Picha Funeral Home is serving the family. For online information, go to www.pichafuneralhomes.com.