Lonnie Jay Schroeder, 64, passed away peacefully in his sleep Dec. 16, 2021, surrounded by family after a battle with small cell lung cancer.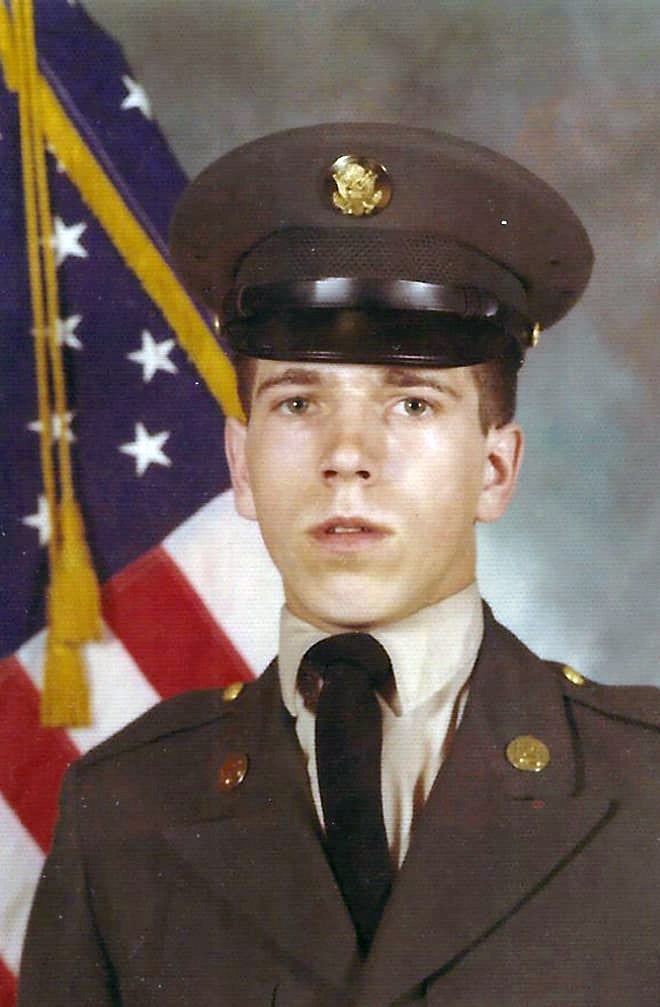 Lonnie grew up and raised his family in the town of Glendale (if asked, he was from Glendale, not Kendall). Lonnie was kind, caring, and always put everyone's needs before his own. Lonnie enjoyed "treasure hunting" in the salvage yard and was always proud of the "treasures" he found. Lonnie worked on cars, farm equipment, woodworking, remodeling houses, and tearing down buildings. His greatest passions were teaching his kids woodworking and restoring and fixing cars. If you had a problem with your vehicle or any question on anything, you could stop down and ask him, and he would gladly help. Lonnie never backed down from trying to help you; if he didn't know the answer, he would find it for you.
Lonnie's career took him through many different areas of life, the Army, salvage yard, Toro, farming, working in the garbage truck with his good friend Jerry Strike, towing with Carl Chase, and then ending his career with Tailor Made Products. Lonnie and Carl Chase had a special bond and worked very closely together. Lonnie respected Carl and his wisdom and enjoyed working on his one-ton wrecker with him and reminiscing. Carl was like a second dad to Lonnie.
Lonnie is survived by his significant other, Angela Sweatt; his children, Andrea (Hans) Pulham, Jeremiah (Amy) Schroeder, Zachariah (Ashley) Schroeder, Matthew Schroeder, family friend Charlie Schroeder, Mel (Lyle) Fish, Mike Sweatt and ex-wife Jacqueline Schroeder; and his grandchildren, Austin and Brenden Ziems, Ayden, Jordyn, Greyson, Adalyn, Braedyn Schroeder, Tara (Kieth) Sweatt, Lilah Rosier, Lyle JR Fish. He is further survived by his brothers, Tom (Rose) Corton, Jim (Joyce Schroeder), and Arnold (Ruth) Schroeder; his sister Melva Harkness; and the family of Marie Schroeder in Ohio; and many other family and friends.
He was preceded in death by his parents, Elva (Chase) and Lavern Schroeder; his stepmother, Marie Schroeder; his brother and sister-in-law, Robert and Peggy Corton; his nephew, Jared Schroeder, Chloe Rosier, and Matthew Sweatt.
The family would like to thank Dr. Parons, Dr. Morris, Dale Groshek, Michelle Valiquette, Dr. Crosby, the infusion department in La Crosse, the radiation department in Tomah for their excellent care, the Sonnenberg Funeral Home for their assistance, Tailor Made Products for the visits and support for Lonnie, and, finally, all the family and friends who called, stopped by or asked how Lonnie was doing.
A Celebration of Life will be from 4–6 p.m. Wednesday, Dec. 29, at the St. John's Evangelical Lutheran Church Fellowship Hall, 297 E. South Railroad St., Kendall.
The family is asking for cards with memories of Lonnie. Flowers can be called in to The Station in Tomah, Wis. 
Online condolences to the family can be offered by visiting www.sonnenburgfamilyfh.com.
The Smith-Nelson/Sonnenburg Family Funeral Home is assisting the family with arrangements.