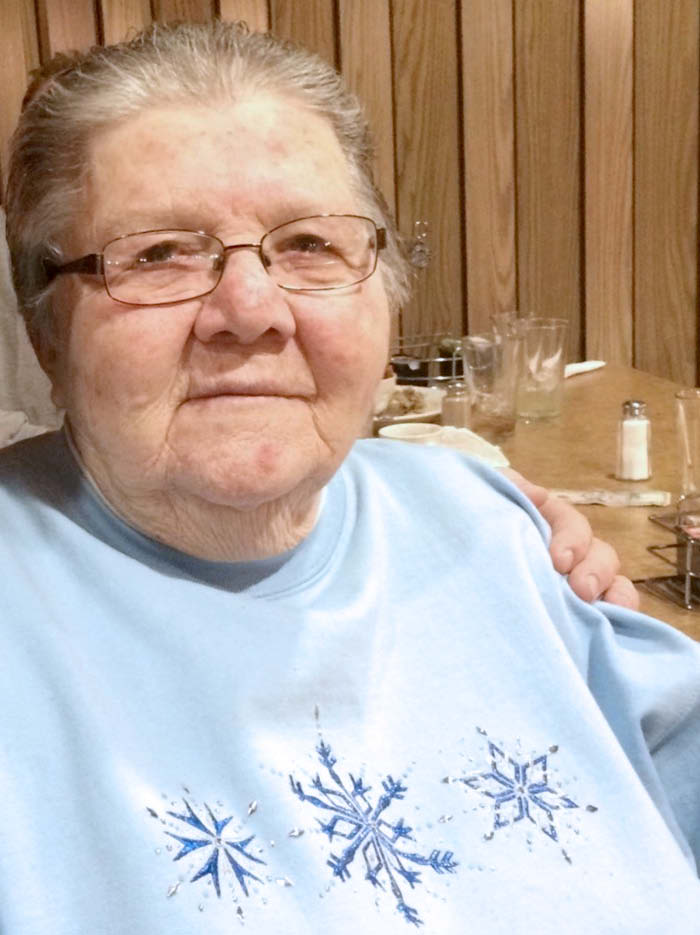 Lola M. Krause, 88, of Wilton passed away Thursday, Jan. 2, 2020, at Rolling Hills Rehabilitation Center in Sparta.

She was born Oct. 28, 1931, in the town of Wellington to Earl and Malzena (Heinz) Creviston. On Sept. 15, 1951, she married Elvin E. Krause. He preceded her in death June 23, 2011.

She is survived by her brother, Harley Creviston of Wilton; her sisters, Molly (Richard) Goff of Sioux City, Iowa, and Linda Burkhalter of Tomah; two sisters-in-law, Lynn of Sparta and Adeline Creviston of Yankton, S.D.; as well as many loving nieces and nephews and other relatives and friends. She was preceded in death by her husband, Elvin; her brothers, Kenny (Teresa) Creviston, Eugene Creviston, and Gary Creviston; her sisters, Lila (Phillip) Ludeking, Karen (Omer) Geier, and Bonnie (George) Geier; a sister-in-law, Pat Creviston; and a brother-in-law, Randy Burkhalter.

Lola was a member of Faith Congregational Church in Wilton and was a woman of faith. She farmed beside her husband their whole life together in the town of Wilton. Lola worked harder than most of the men did on the farm. She loved her herd of Jersey cows. Lola prided herself on making a happy home and being a loving aunt to all her nieces and nephews.

Funeral services will be at 11:30 a.m. Saturday, Jan. 4, at Faith Congregational Church, 502 Enderby St., Wilton. Pastor Andy Wallman will officiate. She will be laid to rest at St. Paul's Lutheran Cemetery in Wilton. Relatives and friends are invited to call from 10 a.m. until time of services at the church. Memorials in Lola's name can be made to American Diabetes Association. The Smith-Nelson Funeral Home in Wilton has been entrusted with arrangements. Online condolences may be left at www.sonnenburgfamilyfh.com.