Linda Kay Jonides (Switz), 57, of Sandy, Utah, passed away Dec. 10, 2021, in Sandy. She was the victim of a tragic domestic-violence incident.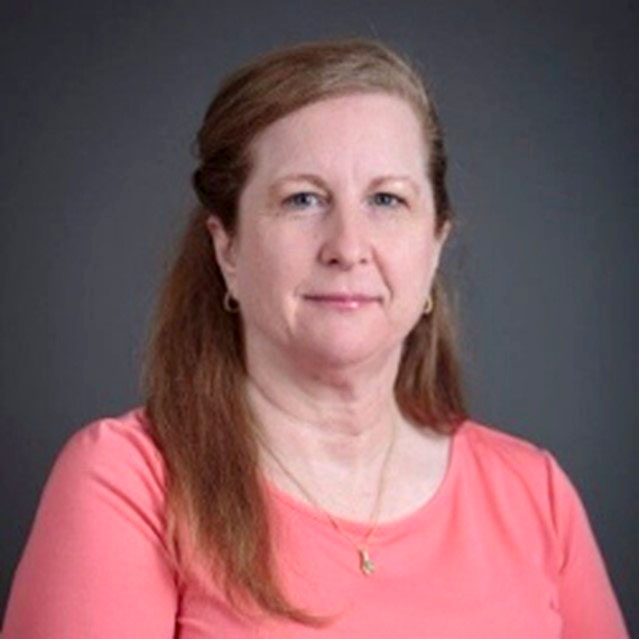 Linda was born in Milwaukee to Dean and Geneva Switz on July 20, 1964. She went to school at Nathan Hale High School in West Allis, Wis., and graduated with a bachelor's degree from the University of Wisconsin-Milwaukee. She married Bill on Sept. 16, 1989, in Appleton, Wis. She worked at Sentinel Security Life Insurance Company as a Chief Insurance Underwriter. She received many honors during her tenure with the insurance industry. Linda was a tireless caretaker of her husband during his many years of mental illness. Linda enjoyed cross stitching and other crafts, singing in choir, and reading.
Linda was preceded in death by her father, Dean Switz.
Linda is survived by her spouse, Bill Jonides; her sister, Vicki Swaney (Switz); her brother, Jeffrey Switz (Laurie); her mother, Geneva Switz; her nephews, Matthew Swaney, Jeremiah Swaney (Kristen), and Michael Switz (Brittani); her nieces, Emily Switz (Dereck) and Olivia Switz; and her great-nephews, Bentley Radke, Benjamin Switz, and Elias Switz.
A memorial service will be at 1 p.m. Saturday, June 4, at St. Paul's Lutheran Church, 401 Mill St., Wilton. Pastor Margo Peterson will officiate. Burial will be in the church cemetery. Following the graveside committal service, a luncheon will be held at the Wilton American Legion. The Smith Nelson Funeral Home is assisting with the family. Online condolences can be offered by visiting www.sonnenburgfamilyfh.com.
Memorials may be given in Linda's name to the National Alliance on Mental Illness (NAMI), at www.nami.org or Everytown for Gun Safety at www.everytown.org
Linda's family wishes to extend our sincere thanks to Sandy, Utah, Family Services.
Suddenly you were gone — from all the lives you left a mark upon … we'll remember you.