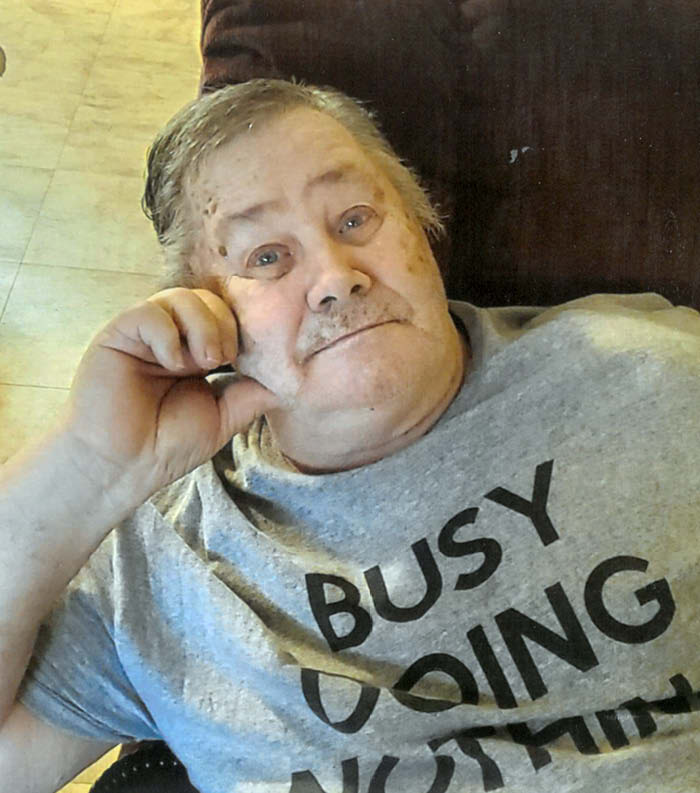 Larry M. Dopson, 77, formerly of Kendall, Wis., and who moved to Cranberry Court in Tomah, Wis., in 2016, passed away Thursday, Feb. 18, 2021, at the Gundersen Lutheran Medical Center in La Crosse, Wis.
He was born Feb. 12, 1944, to Orville and June (Knapp) Dopson. Larry attended Kendall school, and then helped his parents on the family farm.
Larry was united in marriage to Sharon (Markgraf) on April 4, 1970, at St. John's Lutheran Church in Kendall. Larry had many trades and talents as he started working for Raymond Burkholtz and Tillman meat-packing plant of Wilton. He later went to work for Badger Ordnance of Baraboo, Wis., and then Walker Stainless of Elroy for about one year. Larry then went to work as a milk hauler for Leo Hemmersbach of Norwalk and Al Martin of Wilton, Wis. Later in life, he worked for Bob Brandau on the farm, milking cows. Larry retired after working with the Clark Lawn and Garden, fixing lawn mowers.
Larry enjoyed socializing with the farmers when he was a milk hauler; he made many friends over the years. He loved being outdoors and working the farm. He also enjoyed working on lawn mowers.
He is survived by his wife, Sharon; three sons, Tim (special friend Jenny Hendricks) Dopson of Tomah, Todd (Jen) Dopson of Reedsburg, and Tony (Brandy) Dopson of Tomah; three granddaughters, Natalie Dopson, Katelynn Dopson and Lexi Dopson; along with his siblings, half-sister Barb (Denny) Miller of East Moline, Ill., Gary (Bev) Dopson of Marshall, Wis., Jim (Ruth) Dopson of West Salem, Wis., Jeff (Jean) Dopson of Kendall, Sandy (Pete) Pederson of La Crosse, and Sheila Lear and Sherry Mitchell of Tomah; and other relatives and friends.
Larry was preceded in death by his parents, Orville and June; a sister, Cheryl Dopson; his father-in-law and mother-in-law; along with two brothers-in-law, Ron Lear and John Mitchell.
A visitation will be from 3–5 p.m. Friday, Feb. 26, at the Torkelson Funeral Home in Tomah. A celebration of Larry's life also will be on Friday, April 2, and will be announced closer to the date. Burial will be in Brush Creek Cemetery in rural Ontario, Wis. The Torkelson Funeral Home of Tomah is assisting the family with arrangements. Online condolences are available at www.torkelsonfuneralhome.com.