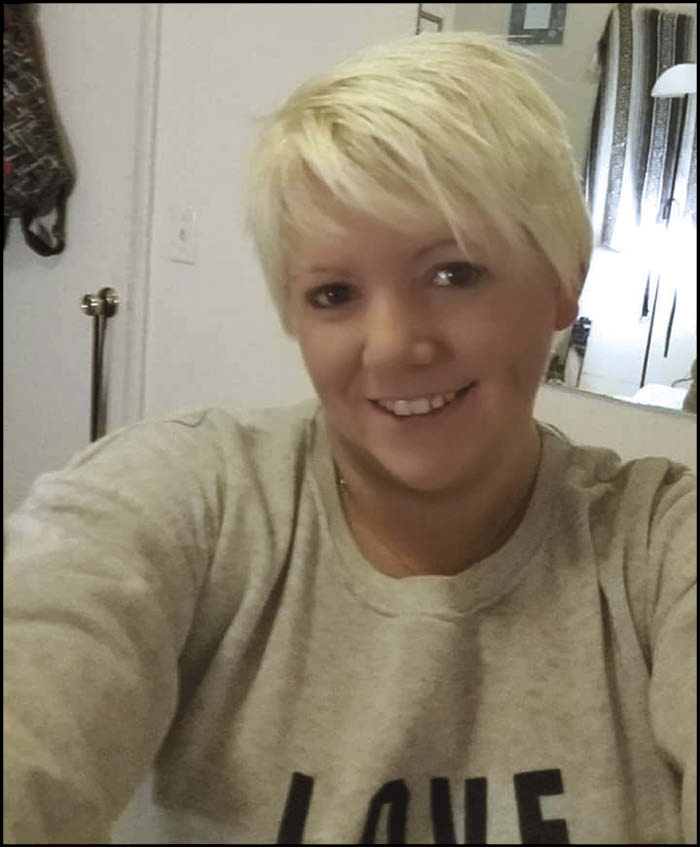 Kayla Doris Raines, 35, of La Crosse, formerly of Ontario, is now free from her drug addiction and went to be with her Lord on Jan. 17, 2020.

Kayla was born June 8, 1984, in Hillsboro to Clyde (Butch) Raines and Karen (DeWitt) Raines. She attended school in Melrose-Mindoro and then at Norwalk-Ontario. Kayla's battle started 15 years ago and only took a deeper hold as the years passed. Kayla always said she worked for her living. Kayla was a special person to so many; she had a loving heart and always tried to help the ones who needed a friend. Kayla's laughter, beautiful smile and caring heart will be missed by many. The greatest thing Kayla had in her life was her love for God. No matter what she was going through, Kayla knew God was always trying to help get her out. But when God saw she wasn't going to beat this battle, he called her home to heaven to be eternally protected by Him.

Kayla is survived by her mother, Karen Raines; her brothers, Jamie (Diane) DeWitt of Ontario and Clyde (Hector) Raines-Durazo of Sparta; her sisters, Tara Raines and Bobbie Raines, both of La Crosse; her nieces, Crystal, Christine, Kaitlynn and Desirae; her nephews, Joey, Josh, Jacob, Dylan, Landyn and Isaiah; a great-nephew, Braden; and a great-niece, Jacklyn.

She was preceded in death by her father, Butch Raines; grandmas Doris DeWitt and Gene Raines; grandpas Glen DeWitt and Clyde Raines; as well as many aunts and uncles.

Funeral services were Jan. 25 at Faith Independent Baptist Church, 501 E. South St., Ontario. A luncheon was served following the service. The Torkelson Funeral Home of Ontario assisted the family with arrangements. Online condolences may be offered at www.torkelsonfuneralhome.com