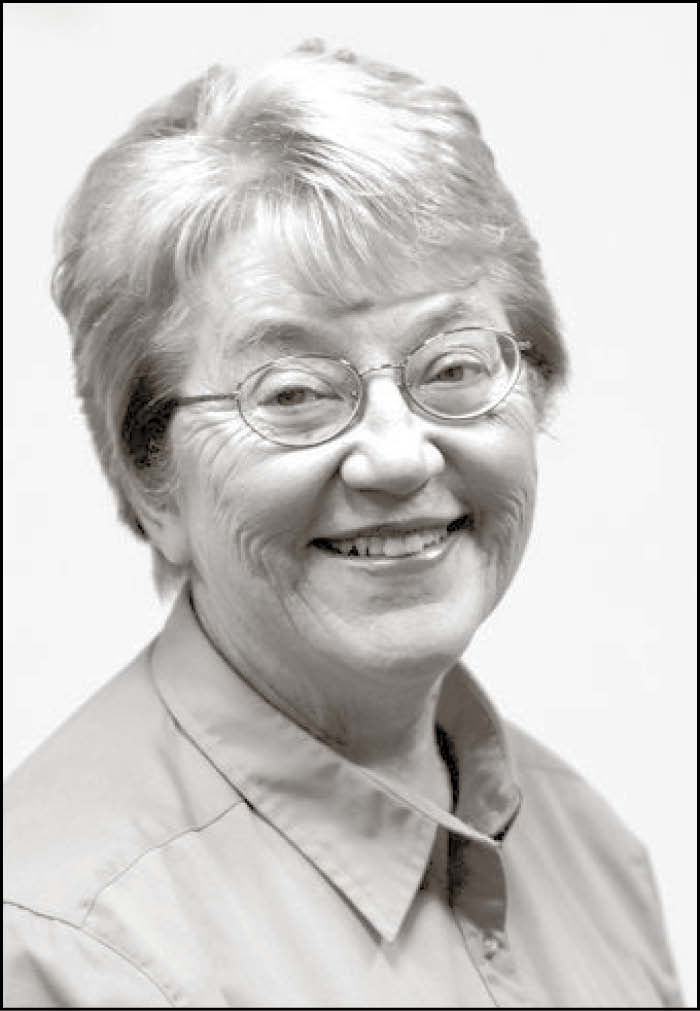 By LYDA LANIER
After I stepped out of the car, I did not walk up to the house and knock on the door. I stood in awe at the view. For 360 degrees, I saw deep valleys, rolling hills and trees all of the way to the horizon.
When I finally went to the door, I was met by George and Carmeen Johnston, who admitted that, yes, when they built their house, it was built for the view. They had another plan, however: a desire to preserve their 54 acres in such a way to maintain what was already there and restore what had been.
In some ways, this was a contrast to their working life. Instead of a house in town, they were on top of the ridge at the end of the road. They could see the rooftops of neighbors' homes off in the distance. Only after leaves fell in the fall could they get a glimpse of their nearest neighbor's house.
"To do anything, we have to go somewhere," Carmeen said.
Conveniences they acknowledged were the post office, the gas station and the bank in Norwalk, essential services a mile away.
Both George and Carmeen had grown up in small towns in central Illinois.
"My grandfather farmed," George said. "My dad sold fertilizers so I had some association with landowners in the family. I grew up outside," he said.
A hunter and a fisherman, he spent as much time as he could in the outdoors. For 26 years, they worked in La Crosse, George as a river-and-stream biologist for Dairyland Power Co-op; and Carmeen, as cook manager for the La Crosse School District. They have one adult son, Aaron.
Thinking of retirement and wanting to stay close to La Crosse and friends there, they looked at ads in the La Crosse Tribune, advertising land for sale within an hour's drive of the city. What they came to know as the Glenn Dreier farm was being divided. That wooded acreage caught their eye, and they purchased those hills and valleys in 1996. Their house was built in 2003, and they moved into their retirement home.
The house seems to blend into its surroundings, its design Appalachian or Norwegian style. The logs are big, full and square, placed horizontally, withcaulking in between, providing the exterior and interior wall of the house. The architecture of this early-American log home fits into their plan.
"We are trying to get this land to more resemble 200 years ago," George said. "Savanna, prairie and woods. No buffalo or elk," he said with a smile, "but more birds, butterflies and bees."
With few if any native plants on their place, developing prairies was one priority. On the 40 acres of woodland, "prairies are blended into where there are openpatches," George said.
Prairie violets, Indian grass, indigo, little and big bluestem and asters are a few of the varieties that now make seasonal appearances. One large, open area is covered with native plants that grew after controlled burnings. Prairie patches developed without herbicides or pesticides and, with controlled burning, "maintain life that attract and host birds that are getting rare," George said.
What has made a remarkable recovery are meadowlarks and bobolinks, their lovely colors and sweet songs filling the air.
"And red-headed woodpeckers," Carmeen said. "We see them all the time."
What an amazing accomplishment on their land. Ihave not seen nor heard either a meadowlark or a bobolink for several years. As for red-headed woodpeckers, only one shows up at my feeder, and he seems to be passing through.
Establishing habitat for these birds and other grassland birds on land once pasture and farm fields is part of their restoration plan. Erosion was another issue they addressed, having a grass-covered earth dyke built to slow downhill flow of water runoff, with cost sharing available for this project. George maintains logging roads, remnants of the past, for easy access through the woods. An ongoing challenge is invasive species; barberry bushes are one.
"Getting rid of them is a continuous project," George said.
To protect the land for future generations, they have become part of the Mississippi Valley Conservancy, joining 122 landowners in nine counties in the unglaciated Driftless area of southwestern Wisconsin. Almost 20,000 acres have been permanently conserved in perpetuity, protecting them from outside intrusions.
"We put a lot of ourselves into this," said George. "We want to leave the land improved and protected."
The Johnstons' efforts as stewards of the land were recognized when Channel 8 TV featured them on the evening news. This segment of the program was filmed while they were standing in their prairie. I'm sure I heard a meadowlark sing.