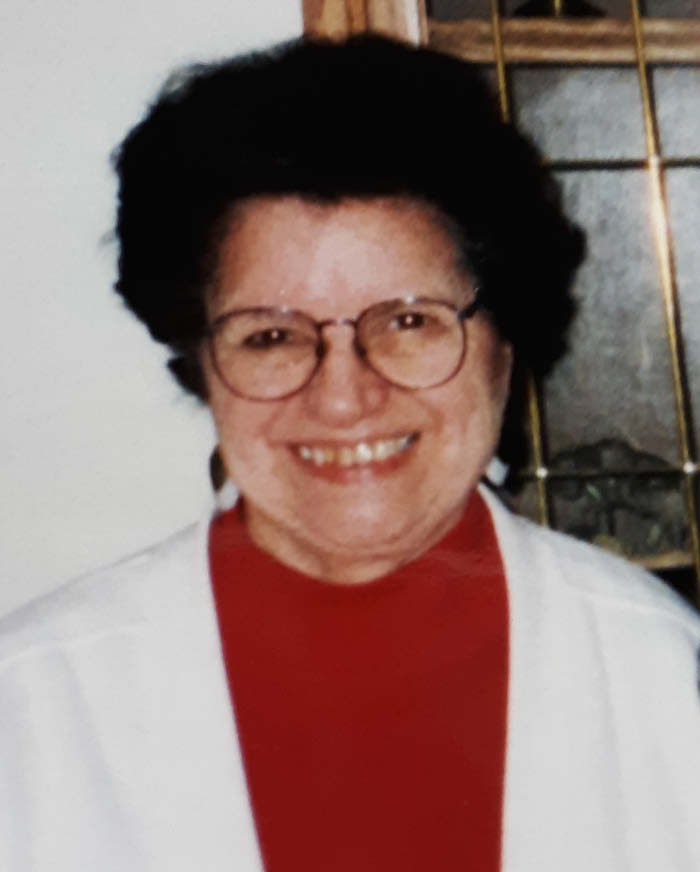 Josephine Helen Krause, 92, of Harmony, Minn., and formerly of La Crosse; Cresco, Iowa; and Tomah, passed away peacefully Monday, March 18, 2019, at the Gundersen Harmony Care Center.
She was born July 13, 1926, to Jo and Clotilda (Hernandez) Torres. Josephine was the second-to-the-oldest of four brothers and six sisters. She grew up in Blue Earth, Minn.
She met the love of her life while working in a café in Blue Earth, Norbert Krause, who was a driver for Glendenning Transport of New Lisbon. They were united in marriage Aug. 12, 1950, at Immanuel Lutheran Church in Blue Earth, Minn. He preceded her in death Sept. 20, 2017.
They resided in La Crosse, where their two boys William and David were born. In 1958, they sold their home and purchased the A&W Drive Inn in Cresco, Iowa. In 1971, they sold the drive inn and moved to Tomah. Norbert was an owner operator for Interstate Transport until his retirement. Josephine worked at the Burnstad's Market for more than 20 years, until her retirement.
Jo was an active with church activities of Good Shepherd Lutheran Church in Tomah. She volunteered for the Wisconsin Prevention of Child Abuse, was treasurer of the Tomah Lioness Club and served as president of the Ladies Auxiliary at Curtis-McNutt VFW Post 1382.
Jo made many good friends over the years with her outgoing personality and enjoyed spending time with them. She had a great love for her family and decorated her home for every holiday. She enjoyed entertaining for them all for holidays and birthdays. She will be sadly missed by all who knew and loved her.
 She is survived by two sons, William Krause of Hanover, Minn., and David Krause of Cresco, Iowa; two grandchildren, Laura Krause and her husband Ahmed of Spring Lake Park, Minn., and Katelyn and her husband Jo Ortman of Buffalo, Minn.; five great-grandchildren; three brothers and four sisters; and many nieces, nephews, other relatives and friends
In addition to her husband, she was preceded in death by her parents, two sisters and one brother.
A funeral service will be at 1 p.m. Friday, March 22, at the Smith-Nelson Funeral Home, 702 Center St., Wilton. Pastor Mark Benning will officiate. Burial will be in St. Paul's Lutheran Cemetery.
Relatives and friends are invited to call Friday at the Smith-Nelson Funeral Home from 12 p.m. until the time of the service. Online condolences may be sent to www.sonnenburgfamilyfh.com.