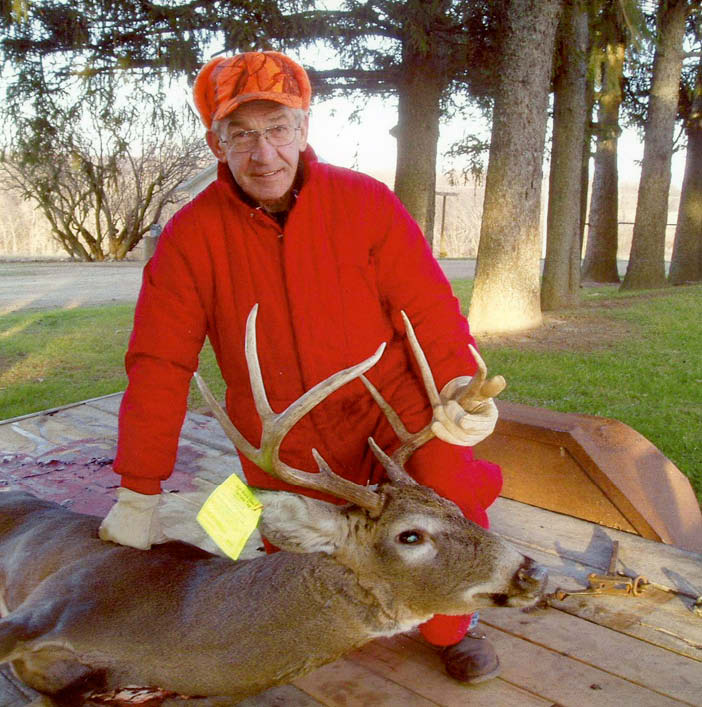 John R. "Rod" Garrity, 76, of Viola, Wis., passed away Saturday, May 25, 2019, at his home, surrounded by his family.
He was born Feb. 15, 1943, to Kenneth and Florence (Bliss) Garrity in Hillsboro, Wisconsin. He was married to Ramona Bass. Later, Rod married Karen La Coste.
Rod worked in different jobs, but spent many years working as an automotive mechanic. He lived for a few years in Beloit, but for most of his life in the Vernon County area.
He enjoyed hunting, stock-car races and demolition derbies. Rod also loved spending time with his children and grandchildren and attending family reunions. He was a member of the United Pentecostal Church in Viola.
Survivors include his wife, Karen; his children, Shelley Strait, Lisa (Mike) Clements, Shannon Garrity (Troy De Pold), Chan Wood, Summer (Jeff) Shaw and Ray (Barbara) Wood; nine grandchildren; 17 great-grandchildren; his brother, William (Sharon) Garrity; and his sisters, Alice Preuss and Janice Johnsrud.
He was preceded in death by his parents; his son, Derek Spanjer; his son-in-law, Jeff Strait; his brothers, Kenneth (Mary) and Dean Garrity, and an infant brother, Steve Garrity; his infant sister, Kathy Garrity; and his brothers-in-law, Roger Preuss and Ronald Johnsrud.
Funeral services will be at 11 a.m. Saturday, June 1, at the Picha Funeral Home in Hillsboro. Burial will be in Mount Vernon Cemetery in Hillsboro. Friends may call at the Picha Funeral Home in Hillsboro on Saturday from 10–11 a.m. For online information, go to www.pichafuneralhomes.com.