Jerome "Jerry" A. Martenson, 66, of Norwalk died Tuesday, Jan. 11, 2022, at his home.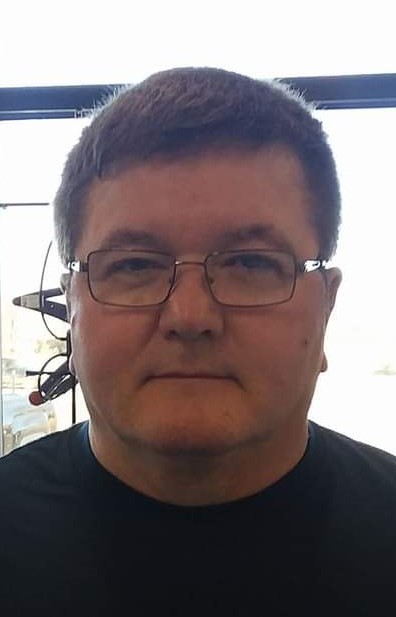 He was born Oct. 7, 1955, to Richard and Lois (Hollister) Martenson in Mondovi, Wis. He was a member of the Black River Falls High School graduating class of 1973. After high school, he joined the U.S. Marines.
He was united in marriage to Dana Brey on June 9, 1990. He had been working for F5 Trucking, making daily trips to St. Paul, Green Bay, and Berlin. Jerry was known for always keeping his vehicles immaculate. Jerry was a member of the Norwalk's Sportsmen Club. He loved cars and often talked about his 1996 GMC Sierra Pickup Truck. He enjoyed going on fishing trips and bringing the boys fishing, cheering for the Green Bay Packers, and buying scratch-off tickets. He will be sadly missed by all who knew and loved him.
He is survived by his wife of 31 years, Dana; five sons, Derek (Lacy) Pasch, Dane (Jackie) Pasch, Dustin (Rachel) Pasch, Damian (Kelli) Pasch and Clint (Katie) Martenson; 12 grandchildren, Jordi, Leah, Memphis, Prentiss, Austin, Amaya, Libby, Alexis, Braeden, Sierra, Bromley, and Remi; a sister, Joyce (Steve) Fisher; his mother-in-law, Marlene Goff; three sisters-in-law, Sue (Mike) Udulutch, Terry (Jan) Pitesa and Tracy (Mike) Kuehn; and many nieces, nephews, other relatives and friends.
He was preceded in death by a father-in-law, Verlyn Brey.
A funeral service will be at 11 a.m. Monday, Jan. 17, at the Wilton Community Center, 400 East St., Wilton. Pastor Robert Streeter will officiate. Burial will be in the Pilgrim's Home Cemetery in Norwalk.
Relatives and friends are invited to call on Sunday from 4–7 p.m. at the Smith-Nelson Funeral Home, 702 Center St., Wilton. Online condolences may be sent to www.sonnenburgfamilyfh.com. The Smith-Nelson Funeral Home in Wilton is assisting the family with the arrangements.