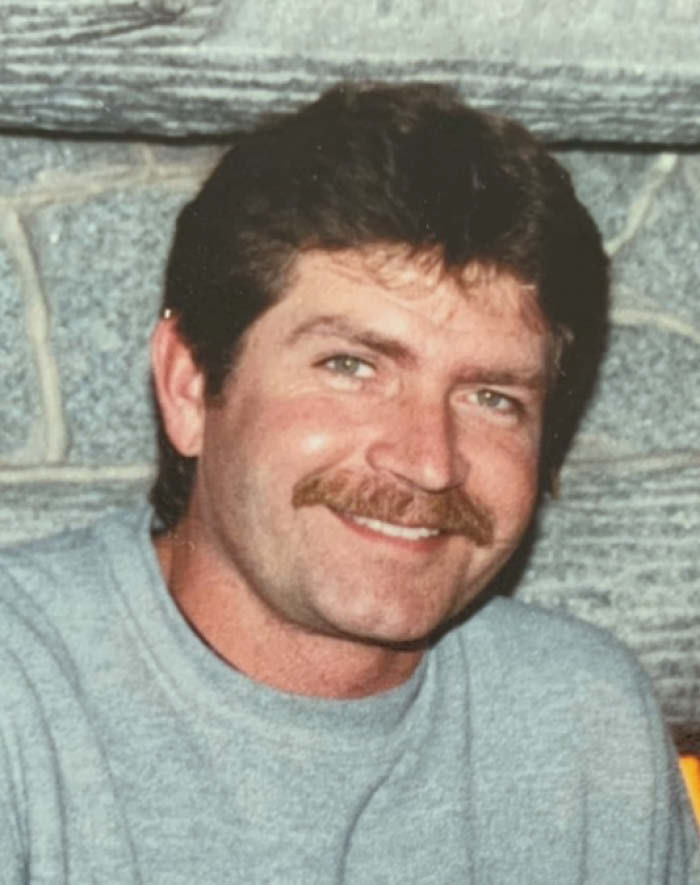 Jeffrey D. Sullivan, 61, of Kendall and formerly of Ontario was called home to God in Heaven on Saturday, Dec. 28, 2019, surrounded by his loving family.

Preceding Jeff in death on his maternal side are his grandparents, Clifford and Adeline (Hall) Pettygrove, and an uncle, James Pettygrove; and on his paternal side, Jeff's father, Thomas Sullivan, his grandparents, James and Marie (Langsdorf) Sullivan, 11 aunts, 11 uncles, and many cousins and friends.

Surviving Jeff is his loving wife, Marsha, of 39 years; his three daughters, Lisa (Jeffrey) Boulton of Tomah, Kendra Sullivan of Kendall and Stacy Sullivan and special friend Travis of Sparta; his grandsons, Nathanial Boulton and Logan Boulton; his granddaughter, Angelia (Scott Walvatne) of West Union, Iowa; his great-grandson, Lennox Walvatne; his mother, Patricia Sullivan of Tomah; Jeff's brothers, David of Madison, his children, Thomas "T.J." and Jordan, Douglas (Elizabeth) of Sparta, their children, Sarah, her son Noah, Brooklynn (Craig Larson) and Alexis; his sister, Lisa Sullivan of Tomah; his father-in-law, Kenneth (Darlene) Tainter; his brothers-in-law and sisters-in-law, Nathan (Debra) Tainter, Kevin (Peggy) Tainter, Alan (Anne) Tainter, all of Ontario; and his aunts, Karen Sjostrum Pettygrove, Kay Sullivan, Margaret Laufenberg and Marie Brueggen.

He is further survived by many cousins, other relatives and friends.

He was born Dec. 28, 1958, to Thomas and Patricia (Pettygrove) Sullivan in Viroqua.

Jeff graduated from Brookwood High School in 1977. As a high school athlete, Jeff participated in football, basketball and track. He furthered his education with a degree from Madison Area Technical College, studying small engine and repair. Later he earned his CDL for driving semi-trucks.

On June 21, 1980, Jeff was united in marriage to Marsha A. Tainter Barbour. Farming was his passion. He also enjoyed deer hunting, buying and selling, reading and researching topics of interest and photographing nature and wildlife. His heart most desired quality time with his loved ones and friends and reading God's word.

Moving from Stoughton, Jeff and Marsha purchased the Hemerley farm near Kendall to pursue his love of farming. Later, they built a new home on the back 40 acres of the land when they sold the farm. Jeff and Marsha worked together to establish a loving home for their family. Recently, they bought the Cote Ranch located in Cole's Valley between Tomah and Sparta. Their daughter Stacy manages the property, now called Star-Luck Stable.

Jeff had a vast skill set, and throughout his lifetime, he held a variety of jobs. He logged with his father, dairy farmed, was a process technician at Ocean Spray, drove semi for Chosen Transport and Specialty Foods Distribution, as well as various other jobs. He met some very special people through these experiences and truly valued those relationships. Jeff most recently worked for ValMetal Group out of Tomah. He enjoyed his work and the relationships with the special people there. This company went above and beyond to provide support for Jeff during the last difficult months of his life, and he and his family are so thankful.

Jeff's daughters were his special girls! He enjoyed watching them grow into successful, beautiful young ladies. Family was so important to him. His close relationship and love of God made him a compassionate man, always paying it forward to others. Jeffrey's family and friends will miss him dearly.

Jeff's brother Doug helped to care for him at his Kendall home. Doug's selfless, giving spirit was a true blessing to Jeff and his family. Jeff was surrounded by so much love from family and friends in his last little while here on earth, his temporary home.

Jeff's journey through this life was a beautiful one. His experience with cancer revealed the unshakable faith God had given him. He always said, "God's plan is good, and His timing is perfect." Jeff's peace soothed those around him and made him an inspiration to others. He was a Gentle Giant who loved so well and brought endless joy and laughter into the lives of others.

A funeral service was at 11 a.m. Tuesday, Jan. 7, at Grace Community Church, 100 Monroe St., Ontario. Pastor Bruce Milleman officiated. Burial was in Hilltop Rest Cemetery in Ontario, followed by a celebration of life luncheon at 1 p.m. at the Wilton Community Center, 400 East St., Wilton.

Relatives and friends were invited for a time of visitation from 3–8 p.m. Monday, Jan. 6, at Grace Community Church and from 10 a.m. until the time of service Tuesday. The Smith-Nelson Funeral Home in Wilton assisted with the arrangements.