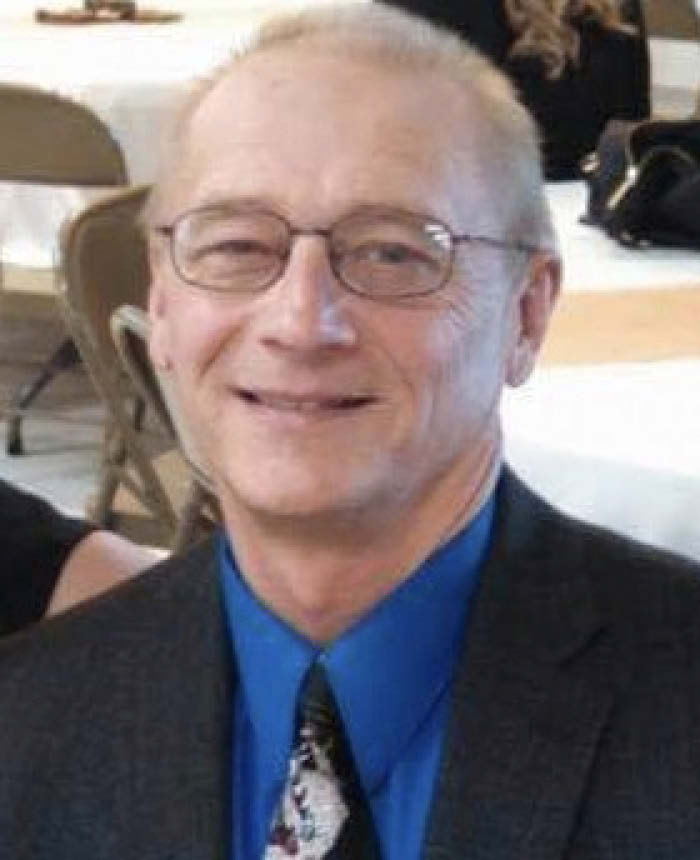 Jeffrey C. Martalock, 61, of Tomah, Wis., passed away Wednesday, Feb. 27, 2019, after a long, courageous battle with cancer, at the Serenity House in Tomah. He was born March 17, 1957, to Frank C. and Darlene M. (Fauska) Martalock in Tomah.
Jeff was raised on the family farm, which is located on what is called "South Ridge" in Wilton/Ontario. As a child, loved the outdoors and especially the woods. He attended grade school in Wilton and even had his grandmother, Marion Fauska, as one of his teachers, which he often told us with affection that she was the hardest teacher he ever had.
He attended Royall High School in Elroy and graduated in 1975. Jeff was both prom king as a junior and homecoming king as a senior. It is often said with a smile by many, "And then they made a rule," meaning you could never be both. He loved sports, playing football, basketball and running track. Jeff was a lifeguard for his high school and college years at the Wilton Pool, where he also taught swimming.
Jeff attended the University of Wisconsin-River Falls and graduated in November 1979 with a bachelor's degree in food science. He played football for his first two years and was a member of the track team for four years, earning a college sports letter. His passion in track was in the field events, specifically shot and disc. In addition, he was a resident assistant, and that is how he met Lynn.
Jeff worked in many different areas, starting at Kraft Foods in Wausau, and then moving to Tomah in 1984 to work in his father's business Wilton Building Supply. He then pursued a career with Best Power Technology in Necedah. His desire to go back to the construction industry brought him to Meadow Valley Log Homes and the H&L Industries. His final career move led him back to agriculture, as he served as store manager and sales for Tractor Central in West Salem.
His passions always included his family and the many activities in which they were involved. He loved the times spent deer hunting on the farm and the "sugar bush" maple syrup-making process.
Jeff never knew how to skate until he met Lynn, and that changed his life forever. He not only learned to skate, but also took that new passion and helped so many young skaters by teaching them to skate and by coaching hockey for Tomah Youth Hockey. Many hours were spent in an ice arena or the "barn," coaching or watching his family. He also was the best "dance father" around and could sew ribbons on pointe shoes like no one else. Jeff was involved in the Tomah Youth Football as well and was instrumental in starting what is now the middle school program. He also loved to watch baseball and play softball.
One of his greatest passions was riding his motorcycle and spending time with his Harley family and the group they began after his being diagnosed with cancer was near and dear to his heart when they formed the group FC Riders. Many a ride was taken with them, including a miracle trip and ride to Yellowstone National Park just eight months after a major GI bleed. This trip included a spiritual moment of witnessing the full eclipse in August 2017 in the Grand Tetons and ending with a ride to the top of Bear Tooth Pass. Jeff's motto was, "You beat cancer by how you live." While cancer was his life for more than seven years it, never defined him; he fought bravely through several treatments, including two study drugs, and by doing those, he helped to further research in the fight against Hodgkin's lymphoma for others.
 He is survived by his wife, Lynn of Tomah; his children, Joshua (Anne) Martalock, Marja (Jayson) Finnigan, Drew Martalock and Kelsea Martalock; his grandchildren, Olivia and Micklain Martalock and Louik and Calum Finnigan; his mother, Darlene Martalock; his sisters, May (Jon) Hill and Peggy (Michael Cottom) Martalock; his mother-in-law, Nancy Pitman; along with many nieces, nephews, other relatives and friends.
He was preceded in death by his father, Frank, in 2017; and his father-in-law, Stanley Pitman, in 1999.
Memorial services will be at 11 a.m. Monday, March 11, at St. Matthew's Lutheran Church, 4285 Hwy. 12, Warrens. Burial will be at a later date. Family and friends are invited for visitation from 1–4 p.m. Sunday, March 10, at the Torkelson Funeral Home of Tomah and from 10 a.m. until the time of the service Monday at the church.  The Torkelson Funeral Home of Tomah is assisting the family with arrangements. Online condolences are available at www.torkelsonfuneralhome.com. In lieu of flowers, donations may be given to Jeff's family.