Jay Arden Olsen, 61, of Ontario, Wis., went home to the Lord, surrounded by family, on May 17, 2022. He was a beloved husband, father, grandfather, son, and brother.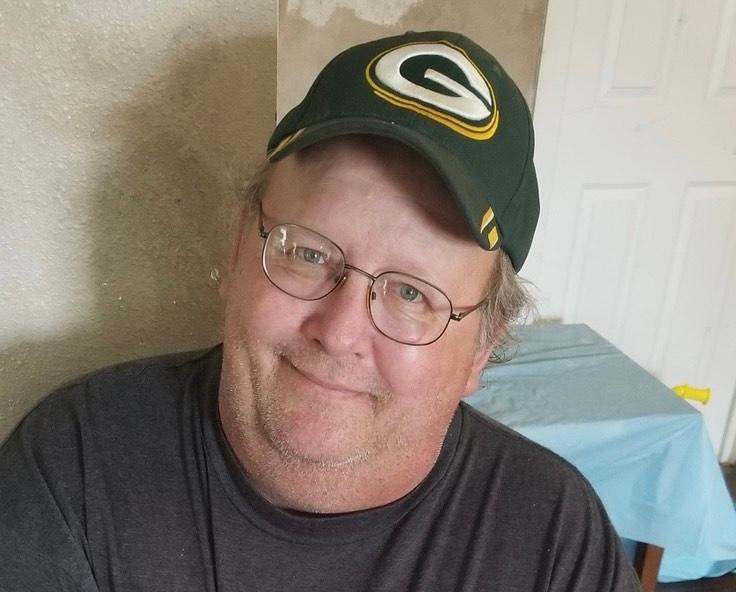 Jay was born on July 27, 1960, to John Alfred and Carolyn Pearl (Schmidt) Olsen in Milwaukee, Wis. He grew up in Menomonee Falls, Wis., with his parents and sister, Lynne Ann (Olsen) Julian.
Jay was an avid Green Bay Packer fan. Before the internet, Jay would beg his father to pay for him to call the "411" Information Line to see who was in the starting line-up. He never missed watching a football game with his family.
Jay worked in fiber-optics engineering the majority of his life. He was employed by Mid-State Consultants at the time of his passing, where he spent a total of 20-plus years.
On Dec. 4, 1993, Jay was united in marriage to Carrie (Towne) Olsen. In their 28 years of marriage, they traveled the country, welcomed four children, and later in life, they enjoyed being grandparents. Jay said Carrie was the most inspiring person he had met. He was drawn to and loved Carrie for her selfless character and compassionate heart.
Jay is survived by his wife of 28 years, Carrie (Towne) Olsen of Ontario; his four children, Sarah (Shane) Crouch of Tomah, John Olsen of Ontario, Rebecca Olsen (special friend Montana Schroeder) of La Crosse, and David Olsen of Ontario; his grandchildren, Nathan, Sophia, Ryan, and Oliver Crouch; his father-in-law, Dick Towne of Elroy, Wis.; his brother-in-law and sister-in-law, Gabriel (June) Towne of Elroy; his brother-in-law, Craig Julian of New Lisbon, Wis.; and other aunts, uncles, and cousins.
When Jay was asked what advice he could give to his younger self, he replied, "The years fly by, and the future comes faster than you think." He encouraged everyone around him to embrace their life, to live with no regrets, and to always be there for your family. He wants those around him to know that he was eternally grateful for the many years God gave him on this earth and all that he was blessed with.
Jay was preceded in death by his parents, John and Carolyn; his sister, Lynne; his mother-in-law, Rosemary; the beloved family dog, Sparky; and other relatives.
Funeral services will be at 11 a.m. Friday, May 20, at the Torkelson Funeral Home in Tomah. Richard Towne will officiate. Burial will follow in Oak Grove Cemetery in Tomah. Family and friends are invited for visitation Friday from 9 a.m. until the time of service at the funeral home. Online condolences are available at www.torkelsonfuneralhome.com. The Torkelson Funeral Home of Tomah is assisting the family with arrangements.