James Peter Olsen was born in St. Peter, Minn., on Sept. 4, 1937, to Christian Olsen and Elizabeth Tjernagel Olsen. He died peacefully in his sleep on the farm in Ontario, Wis., on Oct. 27, 2022, following a brief illness.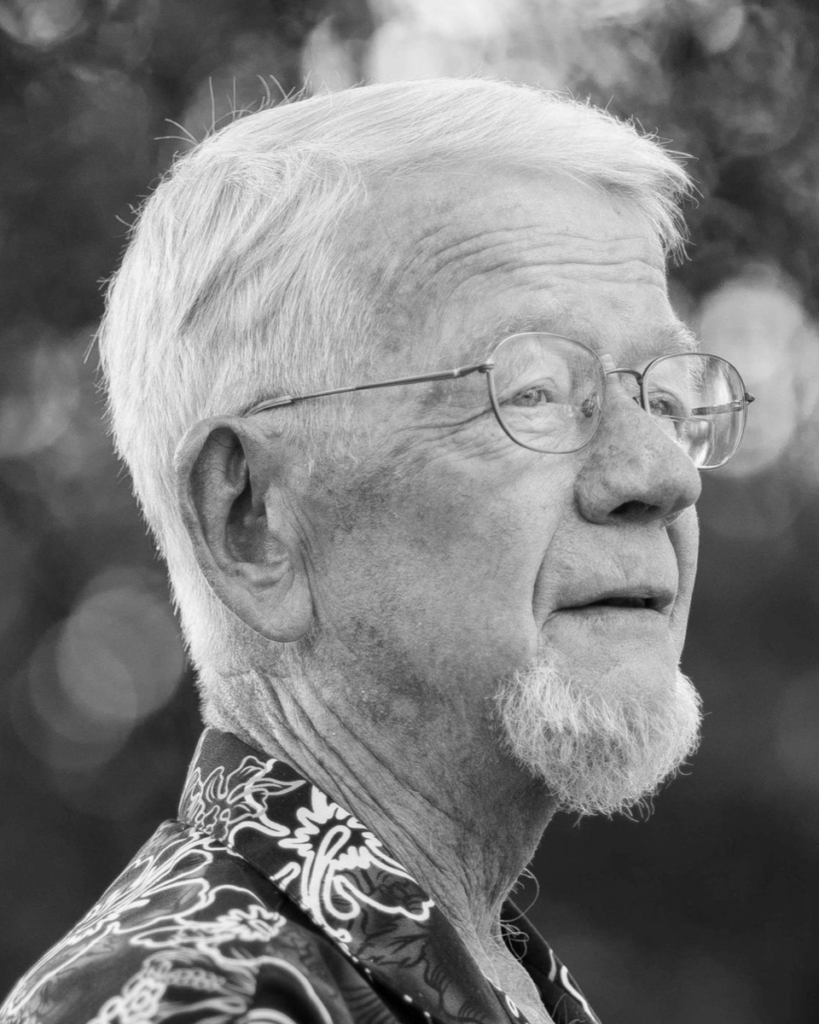 "Jimmy," brother Julian and sister Connie (both deceased) grew up on the family dairy farm in Norseland, Minn. He was baptized and confirmed at Norseland Lutheran Church and attended Norseland Christian Day School, a one-room schoolhouse. Jimmy participated in 4-H and showed several champion Holsteins at the Minnesota State Fair. He guarded and fed the friendships from his childhood throughout his life.
His parents, Elizabeth and Chris, accomplished musicians from large musical Norwegian families, exposed Jimmy to music from a young age, and Jim developed a wonderful tenor voice. He sang in the choir, participated in musicals, and played basketball and baseball at Bethany Lutheran High School and College. He attended the University of Minnesota and Bethany Lutheran Seminary. In 1959, he married Elizabeth Joan Helland. Daughter Pauline was born to Jim and Liz in November 1961. Liz passed away in 1962.
In 1964, Jim married his beloved Mary Louise Sullivan at the end of his vicarage at Holy Cross Lutheran Church in Madison, Wis. Mary Catherine "Kate" was born in 1965, Jenny Christine in 1966 (deceased 2015), James Andrew "Jimmy" in 1967 (deceased 1969), Elizabeth Madeleine "Lisa" in 1969, Peter John "Pete" in 1970, and James Christian "Jamie" in 1973. Jim and Mary celebrated 58 blessed years of marriage this past July 5, 2022, with friends and family.
Pastor Jaime, as he was known in the Peruvian and Chilean missions, served in Holton, Mich. (twice); Lima, Peru (twice); Waterloo, Iowa; Vero Beach, Fla.; Western Koshkonong, Wis.; Santiago, Chile; and Viroqua, Wis. Upon retirement, he was delighted to return to his farming roots, raising organic free-range chickens, sheep, and cattle. In 2019, he began volunteering as a chaplain at the Monroe County Jail.
Jim touched the lives of thousands through God's Word, not only a shepherd to his livestock, but Jim also tended to the spiritual needs of everyone he met. His most deeply held conviction was forgiveness through God's grace. He trusted in the redemptive power of baptism, and his greatest wish was for everyone to know Jesus' love.
James Peter Olsen is survived by his wife of 58 years, Mary Louise Sullivan Olsen, five children, 20 grandchildren, and six great-grandchildren.
In lieu of flowers, a donation in Jim's name may be made to the ELS Peru Mission Seminary or to the WELS Institutional Ministries Wisconsin.
• Visitation: Friday, Nov. 11, 4–7 p.m., St. Matthew's Lutheran Church, 25525 County Hwy. P, Ontario, WI 54651.
• The funeral will be Saturday, Nov. 12, at 11 a.m., with interment at South Ridge Lutheran Cemetery, followed by a luncheon at the church.
• A memorial service will be Saturday, Nov. 19, at 11 a.m. at Norseland Lutheran Church, 37777 MN-22, St. Peter, MN 56082. Luncheon to follow.
The family requests those in attendance to wear masks out of respect for the immunocompromised.
The Smith-Nelson funeral Home of Wilton is assisting the family with the arrangements. Online condolences may be sent to www.sonnenburgfamilfh.com.