James "Jim" S. Larson of Tomah died Monday, Jan. 9, 2023, at the Gundersen Lutheran Medical Center in La Crosse.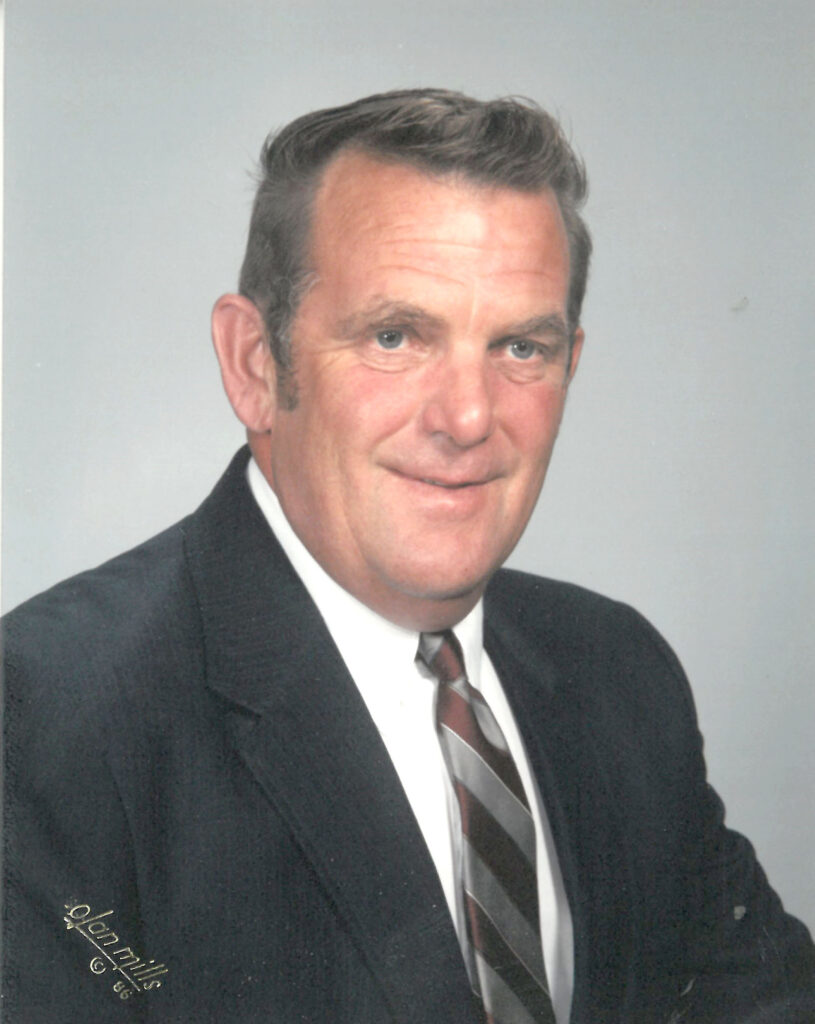 He was born May 27, 1939, to Harold and Stella (Everson) Larson. He was united in marriage to Sharon Downing on April 4, 1959, at St. Paul Lutheran Church in Wilton. She preceded him in death June 22, 2002. Jim and Sharon had moved to a farm right outside of Wilton. Later on, they moved to Kenosha, where he worked for American Motors. They moved to Tomah, where he worked at Sorenson's Lumberyard. In 2001, he retired from the Goodwill as a maintenance man. Jim was a faithful member of the Gloria Dei Lutheran Church and served as one of the money counters. Jim was an avid hunter and fisherman as well as a legend of the trout stream. He was passionate about passing his knowledge on to the younger generation. Jim enjoyed gardening and grooming his lawn. He loved the birds and kept them fed all winter. He was a beloved husband to Sharon Rose and a beloved father, grandfather, great-grandfather, and brother.
He is survived by two sons, Pat (Beth) of Hillsboro and Terry (Trena) of Omro, Wis.; two daughters, Lori (Dave Peterson) Larson of the Twin Cities and Traci Bradley of Tunnel City; his grandchildren, Russell Bradley Jr. (Kelly), Brandon Larson, Kaylee (Chris) Mace, Westin (Kayla) Larson, Brianna (Nick) Jensen, Amanda (Josh) Martin, Erin (Taylor) Buckles, Tinell Larson, and Teana Larson; his great-grandchildren, Chace, Kayden, Alivia, Calvin, Hallie, Ryan, Ariella, Eliana, Alyssa, Noah, Willow, and Elizabeth; his brothers and sisters, Freida (Willis) Hutchins of New Lisbon, Sandra (Bill) Otto of Florida, Sharon (Kenneth) Oldenburg of Stoddard, Thomas (Nancy) Larson of La Crosse, Dennis Larson of Grants Pass, Ore., Jerry (Yvonne) Larson of Tunnel City, Stephen (Roberta) Larson of Tomah, Gene Oelke of Tomah and Ardeen Farmer of La Crosse; and his sisters-in-law, Sandra (Bob) Noth of Tomah and Nettie Yvonne (Jerry) Larson of Tunnel City.
In addition to his wife, he was preceded in death by his parents; his sisters, Evelyn Oelke, Karon Haldeman, and Hazel Kelly; and two brothers-in-law, John Farmer and LaVern Haldeman.
A funeral service will be at 11 a.m. Saturday, Jan. 14, at Gloria Dei Lutheran Church, 310 Elizabeth St., Tomah, WI 54660. Pastor David Dahl will officiate. Burial will be in Greenfield Cemetery, Tunnel City.
Relatives and friends are invited to call Friday from 4–7 p.m. at the Sonnenburg Family Funeral Home, 801 E. Monowau St., Tomah, and at the church on Saturday from 10 a.m. until the time of the service. Online condolences may be sent to www.sonnenburgfamilyfh.com.