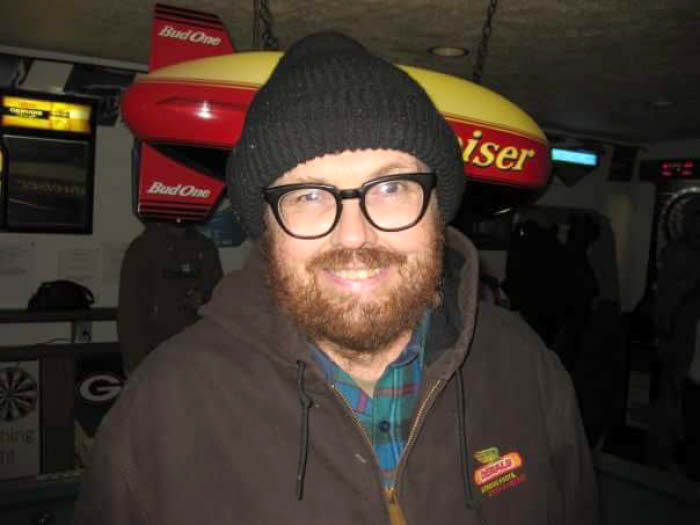 James A. Leis, 58, of Kendall died suddenly Friday, April 14, 2017, at his home.
He was born May 21, 1958, to Albert A. and Esther (Breitenfield) Leis in Hillsboro. He was baptized and confirmed at St. Joseph's Catholic Church in Kendall. He was a member of the Royall High School graduating class of 1976. After his graduation, he farmed in the area known as "Little Ireland" in the town of Glendale. He enjoyed playing darts, dancing, and reading Louis L'Amour books, mystery novels, and westerns. He loved his animals, especially all of his dogs. He was hard working, dedicated and easy going. Jim was a loving son, brother, uncle, great-uncle, great-great-uncle and friend.
He is survived by two brothers, Robert (Margaret) and Ronald (Patty) Leis of Kendall; three sisters, Esther Leis, FSPA, of La Crosse, Ann (Christopher) Solchenberger of Cazenovia, and Theresa Leis of Kendall; a goddaughter, Joni Graewin; and many loving nieces, nephews, great-nieces, great-nephews, other relatives and many friends.
He was preceded in death by his parents; a brother, Roger; and a sister Catherine.
A Mass of Christian Burial will be at 11 a.m. Wednesday, April 19, at St. Joseph Catholic Church, 301 Spring St., Kendall. Father John Peter will officiate. Burial will follow in the church cemetery.
Relatives and friends are invited to call at the church from 4–8 p.m. Tuesday and from 10 a.m. until the time of the service Wednesday.
A prayer service will be at 4 p.m. Tuesday at the church. The Smith-Nelson Funeral Home of Kendall is assisting with the arrangements. Online condolences may be sent to www.sonnenburgfamilyfh.com.