Ivan Edwin Witt, 89, of Kendall passed away April 27, 2022, at Tomah Health.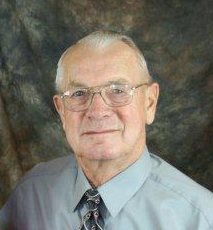 Ivan was born March 30, 1933, to Edwin and Martha (Cook) Witt. He graduated in 1950 from Tomah High School. He received the American Farmer award from the FFA. He went on to take the agriculture and industrial short course through the University of Wisconsin-Madison.
In 1961, he married Shirley Jo Lankford at St. Matthew's Evangelical Lutheran Church, South Ridge (Ontario). They lived, raised a family, and worked the family farm the rest of their lives.
Ivan dedicated his whole life to the farming community. He was a member of the regional Associated Milk Producers Inc. board and with them took several trips. He served multiple terms on the FSA county committee.
Ivan was a lifelong member of St. Matthew's Evangelical Lutheran Church, South Ridge (Ontario). He served as a member of the church council several times, taking on the roles of trustee, secretary, and president.
He was preceded in death by his wife of 53 years, Shirley; his son, Kevin; his grandson, Daniel; his parents, Edwin and Martha; and other brothers- and sisters-in-law and nephews.
Ivan is survived by his sons, Sterling (Jamie Bell) and Kenneth (Barbara) of Kendall; his granddaughter, Megan of Sparta; his grandson, Travis (Bridget Phillips); his great-grandson, Elliot of Hillsboro; his sister, Verna Smillie of La Crosse; and many other relatives and friends.
A Christian Victory Service will be at 11 a.m. Tuesday, May 3, at St. Matthew's Evangelical Lutheran Church, 25525 County Hwy. P, Ontario. Pastor Jacob Limpert will officiate. Burial will be in the South Ridge Lutheran Cemetery, town of Wellington.
Relatives and friends are invited for a time of visitation on Tuesday at the church from 9 a.m. until the time of the service.
The Smith-Nelson/Sonnenburg Family Funeral Home is assisting the family. Online condolences can be offered by visiting www.sonnenburgfamilyfh.com.