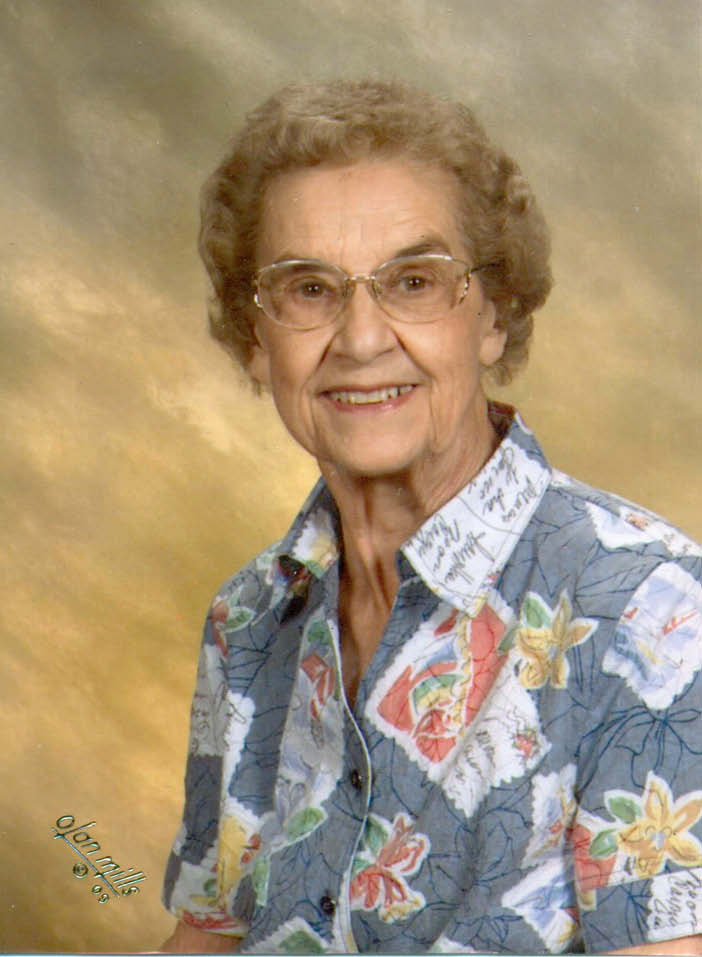 Isabell Regina Ferries, 91, of Sheridan, Wyo., passed away peacefully Thursday, July 20, 2017, at Sheridan Manor.
Isabell was born Jan. 22, 1926, on St. Mary's Ridge, Wis., to Leo and Bertha (Herricks) Schroeder. She grew up on the family farm and attended school at St. Mary's Catholic School.
Isabell married Jay Ferries on Oct. 25, 1947, at St. Mary's Catholic Church. They lived outside Wilton, where they farmed until purchasing the funeral home and furniture store in Wilton. In 1965, they moved to Sheridan, Wyo., where they purchased the Stevens Funeral Home with Jay's brother, John. Isabell worked at the Blue Jay Chic Inn.
They moved to Colorado Springs, Colo., in 1972. There they owned and operated the Skelly Truck Stop until 1982.
They returned to Sheridan, Wyo., in 1990 to help their son, Mark, operate the Ferries Funeral Home. Isabell volunteered at the Veterans Administration Hospital, Sheridan Memorial Hospital and Holy Name Thrift Store. They retired in 2010.
Isabell always commented that her lack of a formal education was a detriment. However, her kindness, energy, understanding and skills were a combination of June Cleaver, Aunt Bee and "Little Women." By her early teens, she made 13 loaves of bread every day on the family farm and could butcher a hog with the assistance of her sister. She became an excellent seamstress, making swimsuits, prom dresses, diapers, and outfits on a day's notice. Her remodeling skills included painting, staining and all-around handy woman (when men were not available, she found no need to wait). She accomplished everything without requiring a YouTube video, Google or cell phone. On top of it all, she didn't leave the house without looking her best.
She was a member of Holy Name Catholic Church and Big Horn Mountain Polka Club. She was a champion bridge player and enjoyed bowling and ballroom dancing.
Isabell is survived by her husband, Jay; her sons, Mark (Colleen) of Sheridan and Paul (Mary) of Bartlett, Tenn.; her daughters, Carol (Russ) Perrigo of Custer, S.D., and Jean (John) Cantu of Colorado Springs; her sister, Margaret (Linus) Heintz of Sparta; her half-sisters, Thelma Dunnum and Ramona Schroeder of Wisconsin; her grandchildren, Michele, Clint, Annette, Candy, Charles, Andrew, Nicholas, Jesse, Adam and Karla; 11 great-grandchildren; and numerous nieces and nephews.
Isabell was preceded in death by her son, Gary; her grandsons, Matt and Gabriel; and five brothers, Otto, Harold, Fritz, Norbert "Ole" and James.
Viewing was Sunday, Aug. 6, at Champion Ferries Funeral Home. A Mass of Christian Burial was recited by Father Robert Rodgers on Monday, Aug. 7, at Holy Name Catholic Church, with interment in Sheridan Elks Cemetery.
Online condolences may be written at www.championfh.com. Arrangements are with the Champion Funeral Home.
Memorials may benefit Elks Lodge 520, Box 624, Sheridan, WY 82801.