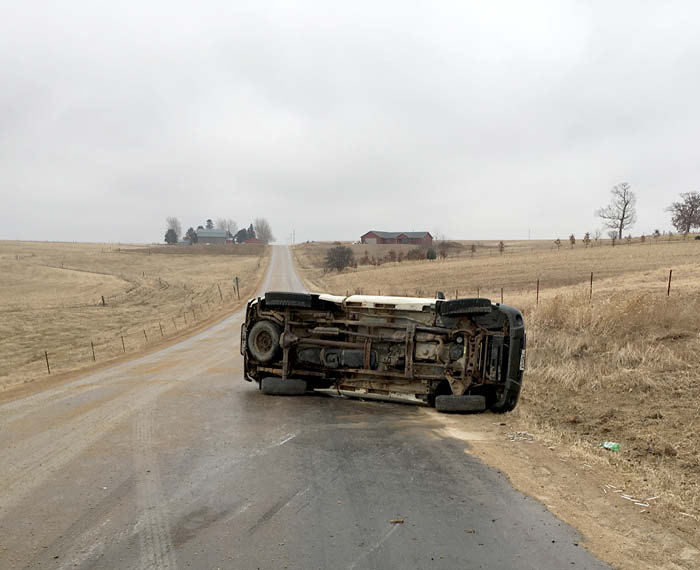 A single-vehicle rollover occurred at about 9 a.m. Tuesday in the town of Clinton, just southeast of Cashton, according to Vernon County Sheriff John B. Spears.
Bruce A. Von Ruden, 43, of rural Viroqua was operating a small pickup truck eastbound on Ogden Avenue when he encountered ice due to freezing rain. After traveling off the left side of the roadway, the vehicle went into a shallow ditch, reentered the roadway and rolled onto its left driver's side. The vehicle then slid sideways and came to rest in the roadway.
Von Ruden suffered possible injuries and was assisted from his vehicle by the Cashton Fire Department. He will seek medical treatment on his own at Vernon Memorial Hospital in Viroqua.
The Cashton First Responders also assisted the Vernon County Sheriff's Office, which is investigating the crash.