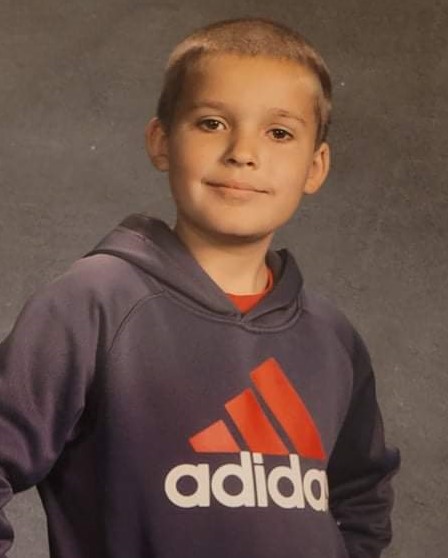 Hunter James (Johnson) Jacobsen, 13, of La Crosse, Wis., passed away unexpectedly Jan. 9, 2022, at the Minneapolis Children's Hospital in Minneapolis, Minn.  Hunter was born to Kali (Thomas) Johnson and Tyler Johnson on Dec. 2, 2008, in La Crosse. 
Hunter laughed often and lived life to the fullest. He had a huge love for motorcycles and cars. Hunter loved school and just started seventh grade. He was baptized on Aug. 2, 2009, at St. John's Evangelical Lutheran Church in Sparta, Wis.
He is survived by his parents, Kali (Luke McCollam) of La Crosse, Tyler of Black River Falls, Wis., and Evette (David Jacobsen) Westphal; his sister, Hailie Johnson of La Crosse; his stepbrother, Javari McCollam of Marshfield, Wis.; his grandparents, Karen and Larry Meade of Sparta, Wis., and Steven and Sandy Johnson of Bemidji, Minn.; his great-grandpa, Larry Holms of Pine River, Minn.; along with many aunts, uncles, cousins and friends.
Hunter was preceded in death by his paternal grandmother, Julie Bolig; his maternal grandfather, Walter Gilmore; his stepbrother, Robert McCollam; and a cousin, Travis Marx.
A celebration of life is being planned and will be announced as soon as details become available. The Torkelson Page-Smith Funeral Home of Sparta is assisting the family with arrangements. Hunter's family and friends would like to express their appreciation for the special care given by Evette and her family. Online condolences may be offered at www.torkelsonfuneralhome.com.
Updated at 11:03 a.m. Tuesday, Jan. 11, 2022.