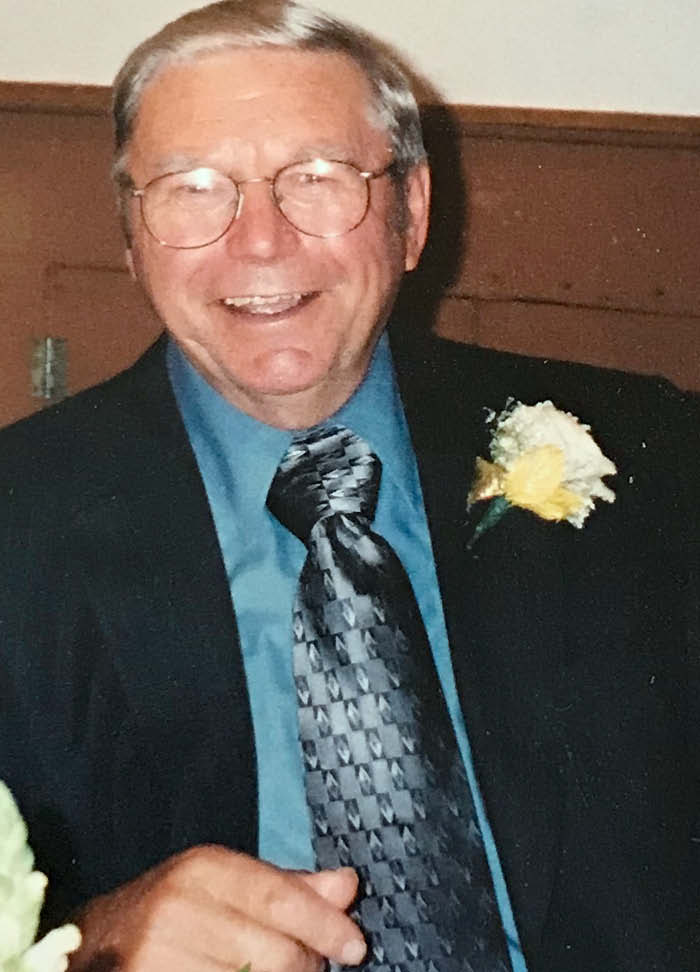 Harvey L. Weiland, 89, of Kendall died Thursday, Dec. 7, 2017, at the Serenity House in Tomah.

He was born May 28, 1928, on the family farm. Harvey attended grade school and high school in Kendall and later the University of Wisconsin-Madison, obtaining a bachelor's degree in agricultural economics. After graduating college, Harvey was drafted into the military and proudly served his country as a member of the United States Army, serving during the Korean War.

As fate would have it, Harvey met his future wife, a small-town girl from Norwalk, Bonita Hoffman, while serving with the Central Intelligence Agency at the Pentagon in Washington D.C. On Aug. 26, 1953, they were united in marriage at the Salem Church in Spring Valley.

After being discharged from the military, Harvey returned home to the family farm in Kendall, where he and Bonita resided for most of their lives. After retiring from farming, he and Bonita spent several years traveling prior to her passing in 2010.

Harvey had a zest for knowledge and learning; reading was as important to him as breathing. He frequented the Kendall Public Library, and often new books were set aside as soon as they arrived for him to read.

Community service was important to Harvey. He was an active member of the Kendall community, contributing and encouraging knowledge and growth amongst those he interacted with. He dedicated his time as the Town of Glendale clerk for close to 40 years, was a member of the William J. Schriver Kendall American Legion Post 309, and was active with the Lions Club as well as the 4-H Club. He served on the Wisconsin Dairies Executive board of directors and was the recipient of the Melvin Jones Fellowship-Lions Club International Foundation.

Harvey also found time to enjoy playing cards, with friends and family. Euchre was his specialty game, and he was sure to teach his children, grandchildren and family friends. For those who knew him, he was a man of his word, a devoted and dedicated family man, and steward of many.

He is survived by four children, Bill (Debb) of Medford, Wis., Wayne (Debbi) of Holcombe, Wis., Walt (Amber) of Tomah and Jenny of Madison; 11 grandchildren, Adam, Michael (Meghan), Chelsea (Ryan) Mielke, Chrissi (Marshall) Watry, Scott (Hillary), Mitch, Jessie and Jake Weiland, Sam, Nick and Ali Kimball; three great-grandchildren, Bryce Mielke, Kendall and Camden Watry; a sister, Everly (Roger) Pasch of Eden Prairie, Minn.; his brothers-in-law and sisters-in-law, Robert and Judy Hoffman of Holmen, Ruby Biering of La Crosse, Joyce and Dick Schreier of Norwalk and Violet and Tony Capaul of Sparta; and nieces, nephews, other relatives and friends.

In addition to his wife Bonita, he was preceded in death by a sister, Donna, and two brothers-in-law, Robert Menn and Richard Biering.

A funeral service will be at 11 a.m. Monday, Dec. 11, at Grace Lutheran Church, 226 Erickson St., Elroy. Pastor Jim Gerth will officiate. Burial will be in Glendale Cemetery, with military honors. Relatives and friends are invited for a time of visitation from 4–7 p.m. Sunday at the Smith-Nelson Funeral Home, 112 E. South Railroad St., Kendall, and on Monday at the church from 10 a.m. until the time of the service. Online condolences may be sent to www.sonnenburgfamilyfh.com.