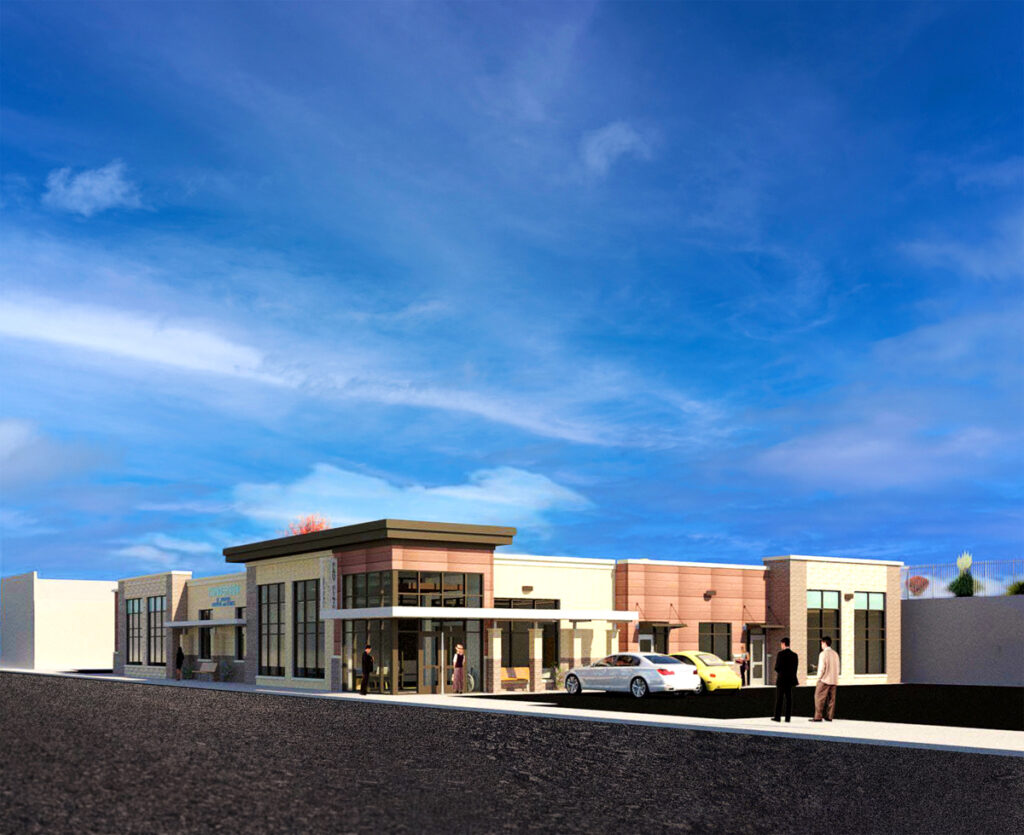 Contributed by Gundersen St. Joseph's
Gundersen St. Joseph's Hospital and Clinics is excited to break ground on its new clinic in Elroy on Feb. 1.
A facility years in the making, it will provide patients with a comfortable, modern space to deliver the care they've come to expect in their neighborhood. It will be located at the corner of Main and Franklin streets.
The new clinic, which will replace the current one at 1705 Omaha St., will improve the patient experience and enhance the economic health of the downtown area and surrounding community.
"This project has been very exciting ,from the decision to build downtown to being selected for grant funding from the Department of Administration Healthcare Infrastructure grant to now breaking ground on the clinic building," said Kristie McCoic, administrator at Gundersen St. Joseph's Hospital and Clinics. "It has been a wonderful partnership with the city of Elroy and a wonderful example of how healthcare can impact economic development in a community."
The facility will be state of the art and the first within Gundersen Health System to eventually become 100% energy independent, meaning it will produce all the energy it consumes on site using geothermal and rooftop solar technology.
It'll include 10 exam rooms, a procedure room, a lab, off-street parking, and a retail telepharmacy, in partnership with Peterson Pharmacy — also the first of its kind within Gundersen. Additionally, the clinic will feature a community room with after-hours access, available for local organizations to use for meetings and events.
Construction is expected to take nine months, and the facility should be complete by the end of 2023.
A groundbreaking ceremony will take place from noon to 1 p.m. Wednesday, Feb. 1, in downtown Elroy. Former governor and Elroy native Tommy Thompson will speak, among others. Refreshments will be served following the event at Royal Bank, 202 S. Main St. All are welcome.
This project is being supported in whole or in part by federal award number SLFRP0135 awarded to St. Joseph's Health Services, Inc. via the Wisconsin Department of Administration by the US Department of the Treasury.