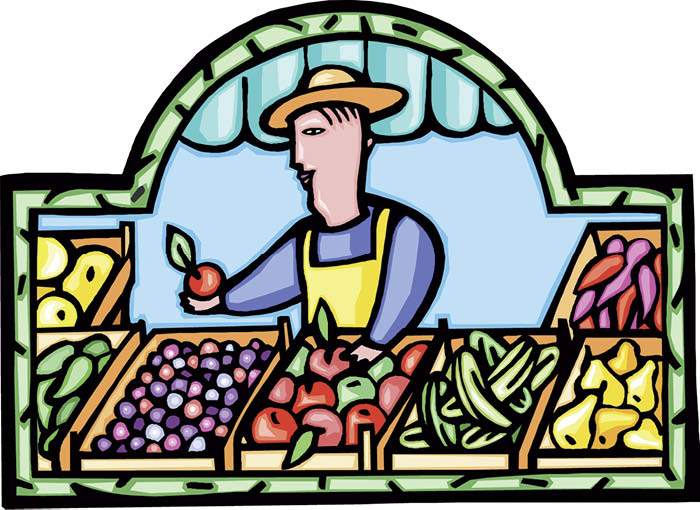 By DENA EAKLES | Ontario Farmers Market
The small, rural towns of the Coulee Region are about eight to 10 miles apart. Today 10 miles can spell isolation to elderly, farmers, farmhands and their children.
In winter months, it's not so noticeable. We seem to enjoy hunkering down, and when we do see one another, winter gives us something to complain about. But the buzz of spring is upon us, and with it comes the local farmers markets. These markets serve many purposes. For some, it is a means to bring in a bit more cash; for others, it is a chance to share their art or to catch up with neighbors and shake those winter blues.
The floods of last year left many wounds. One is fear. Fear that the old towns and the old ways of life are leaving. Well, it is true that new floodplains have destroyed landmark buildings and businesses, but the spirit of kindness that is a pillar of this region lives on.
So this is an invitation to you: Get out to the markets this season. Get to meet your farmers and craftspeople. If the musicians come out, you can listen to some great music and enjoy a throwback to a simpler time. Mark your schedule to visit one or more markets a week. Share your dollars locally to help keep our economy alive and well. And introduce yourself to your neighbors. It is always good to make new friends.
There are many visitors to our region who come to bask in the beauty of it. The people here and what we do are part of that beauty. Rediscover the Coulee. Support the farmers markets.
• Ontario Farmers Market, Saturdays beginning May 25 from 9 a.m. until 1 p.m.
• Sparta Farmers Market, Saturdays from 8 a.m. to noon
• Viroqua Farmers Market, Saturdays from 8 a.m. to 12:30 p.m.
• La Farge Farmers Market, Saturdays from 8 a.m. to noon